Michelin launches bespoke training offer to support dealer partners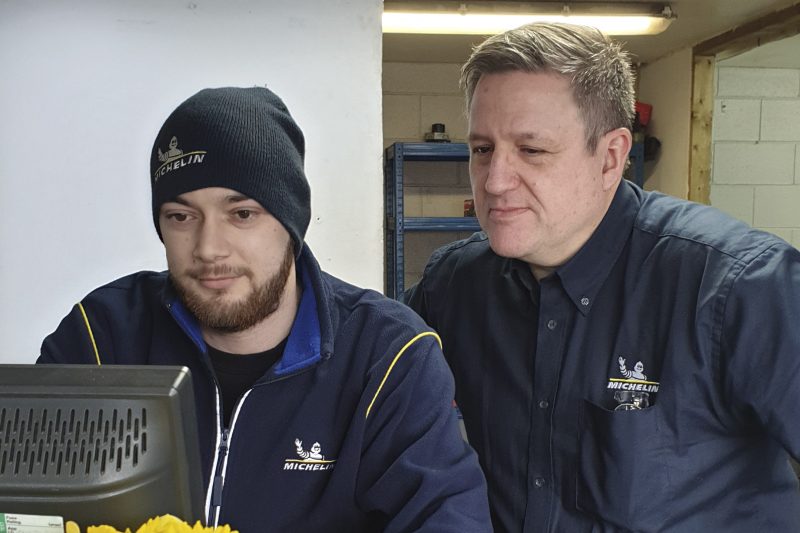 Huw Lewis Tyres has become the first Michelin Auto Professional (MAP) dealer to benefit from bespoke new training. Michelin is delivering custom on-site coaching in a 'real-world' environment to help advocate dealers enhance customer offer and boost sales. The new training is available to the MAP network in the UK and Ireland during 2019, with the local Michelin territory business manager working closely with owners to focus training where it can have the biggest impact.
Andy Aylward, Michelin's retail programme manager, says: "This isn't a one-size-fits-all approach; first we sit down with each dealer to identify the specific areas where they want to improve the customer experience. Next, we agree a training plan and implement that within their business – with the end goal of helping each dealership to drive increased customer satisfaction and sell-out."
Aberystwyth-based Huw Lewis Tyres, which operates from three sites in Wales, was the first dealer to take up the new training for its branch on the Glanyrafon Industrial Estate in Llanbadarn, just outside Aberystwyth. The company has been a longstanding member of Michelin's independent dealer network since it was first established by Michelin in 2009.
Aled Lewis, technical director of the family firm, explains: "Michelin's trainers worked directly with our counter staff, helping to refine their techniques. Our team got a lot out of the day; learning new skills and benefiting from a noticeable boost of confidence.
"Having the training take place within our dealership made a world of difference. It meant we didn't need to take staff out of work, they weren't wasting time travelling and most of all, they were learning whilst handling real-world scenarios. This was a massive bonus for us; we haven't experienced anything like this from a tyre manufacturer before."
Michelin's team also delivered advanced training for technicians in the workshop, ensuring both customer-facing and workshop staff benefited from the on-site training provision.
Carl Williams, Michelin training & information centre manager, says: "This new training programme is a great way for us to support each dealer's specific needs. We appreciate that sometimes it can be difficult for firms to release staff to come to Stoke, but this offer highlights our flexibility and means we can share the training benefit with staff across an entire location at the same time."
Aylward concludes: "We are making a big commitment to our MAP dealers and the reaction has been very positive. A lot of hard work is going into the new programme and we are confident that we can really help our partners to grow their businesses."