Nexen Tire returns as Manchester City FC sponsor, broadens football advertising in Italy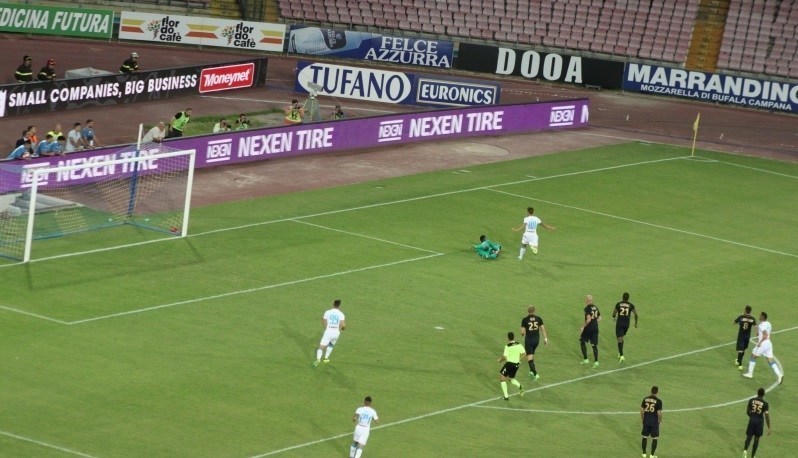 In an extension of its sports marketing activities within Europe, Nexen Tire will gain advertising space on perimeter LED boards at two clubs competing in Italy's Serie A championship. The tyre maker also returns as official sponsor of Manchester City FC for a second season.
Nexen Tire advertisements will run on pitch side LED screens during S.S.C. Napoli and Torino F.C. home matches. The tyre maker believes its presence within the two Italian clubs' stadiums will strengthen its competitiveness in the European market: "Through this screen advertisements of prestigious football clubs that represent Serie A's proud history and name, Nexen Tire is looking forward to reach out to European customers and let them know more about our brand," writes Nexen Tire in a statement.
The 2016-17 season marks Nexen Tire's second year as a Manchester City FC sponsor. "The continuing partnership will promote and increase brand awareness and value for Nexen Tire," writes the company. Utilising its official sponsorship rights, Nexen Tire will undertake a range of marketing activities, including hosting events for business partners, media advertisements and customer events,.
The South Korean manufacturer states it has "been continuing to strengthen its global presence with diverse sports marketing activities in order to establish worldwide brand awareness and value." In addition to the official sponsorship of Manchester City FC and its advertisements in the Serie A championship, Nexen Tire's sports marketing portfolio includes partnerships with three US Major League Baseball teams, Czech Premier League ice hockey team BK Mlada Boleslav and New Zealand-based rugby team the Chiefs.