Pirelli launches dedicated Calendar website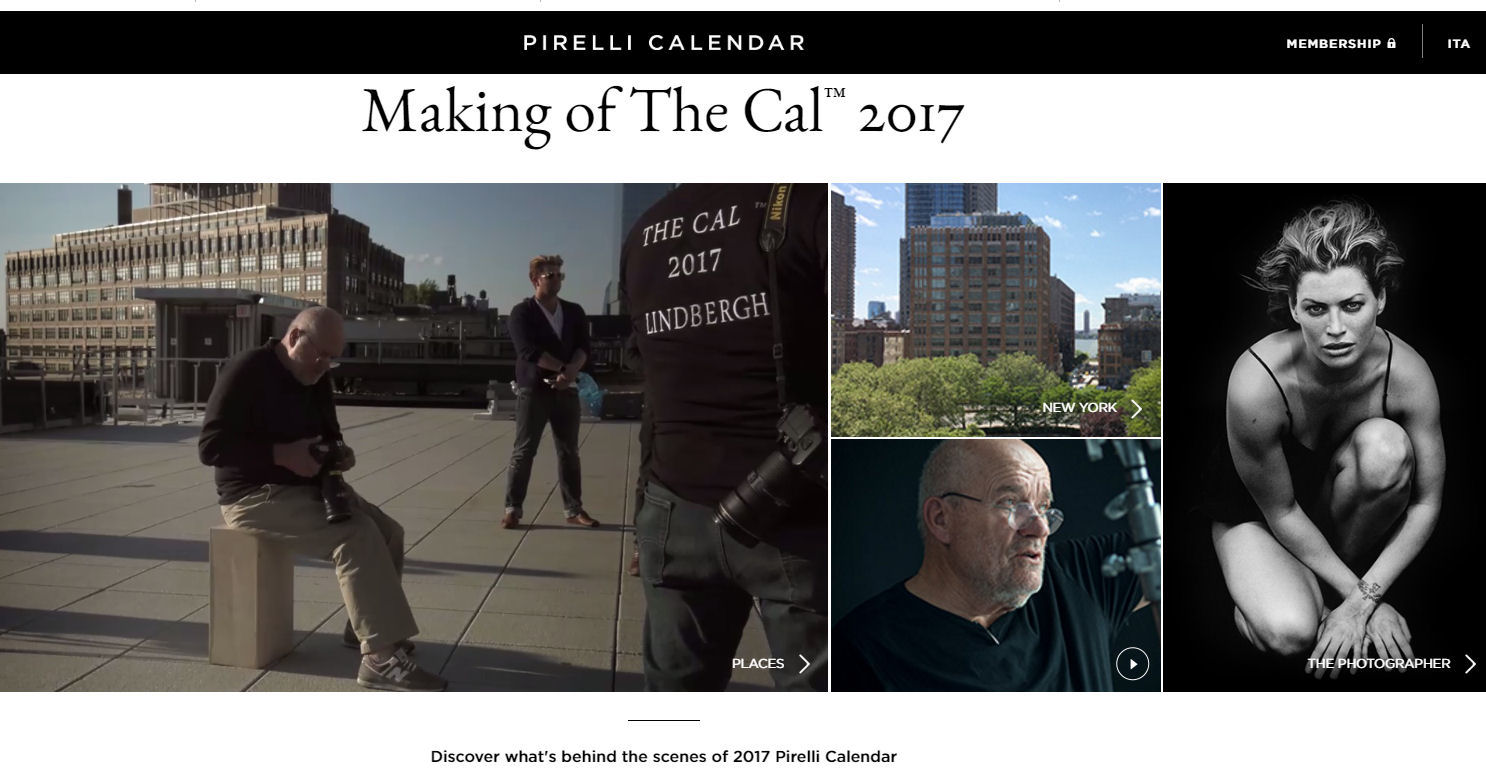 This week saw the launch of a new website dedicated to the Pirelli Calendar. The www.pirellicalendar.com site primarily serves as a vehicle for sharing the various creative aspects of next year's Cal, which will be unveiled towards the end of November, however the site also contains information and imagery from previous editions from the past half-century.
Pirelli invites site visitors to "follow step by step, together with its author Peter Lindbergh, the birth of the 2017 edition." A first interview with the German photographer on the subject has been published, along with images of the locations chosen as backdrops for the next Calendar and a 'behind the scenes' video; Pirelli says this and other content is exclusive to the site.
The 43 editions of the Calendar published since 1963 are revealed in depth through the 'Time Machine' area, where images and condensed backstage videos are presented by decade, offering a virtual journey through the evolution of aesthetics and customs; the imagery is supported by comments that contextualise the decades from a historical and political point of view.