Maxxis plans motorcycle dealer network growth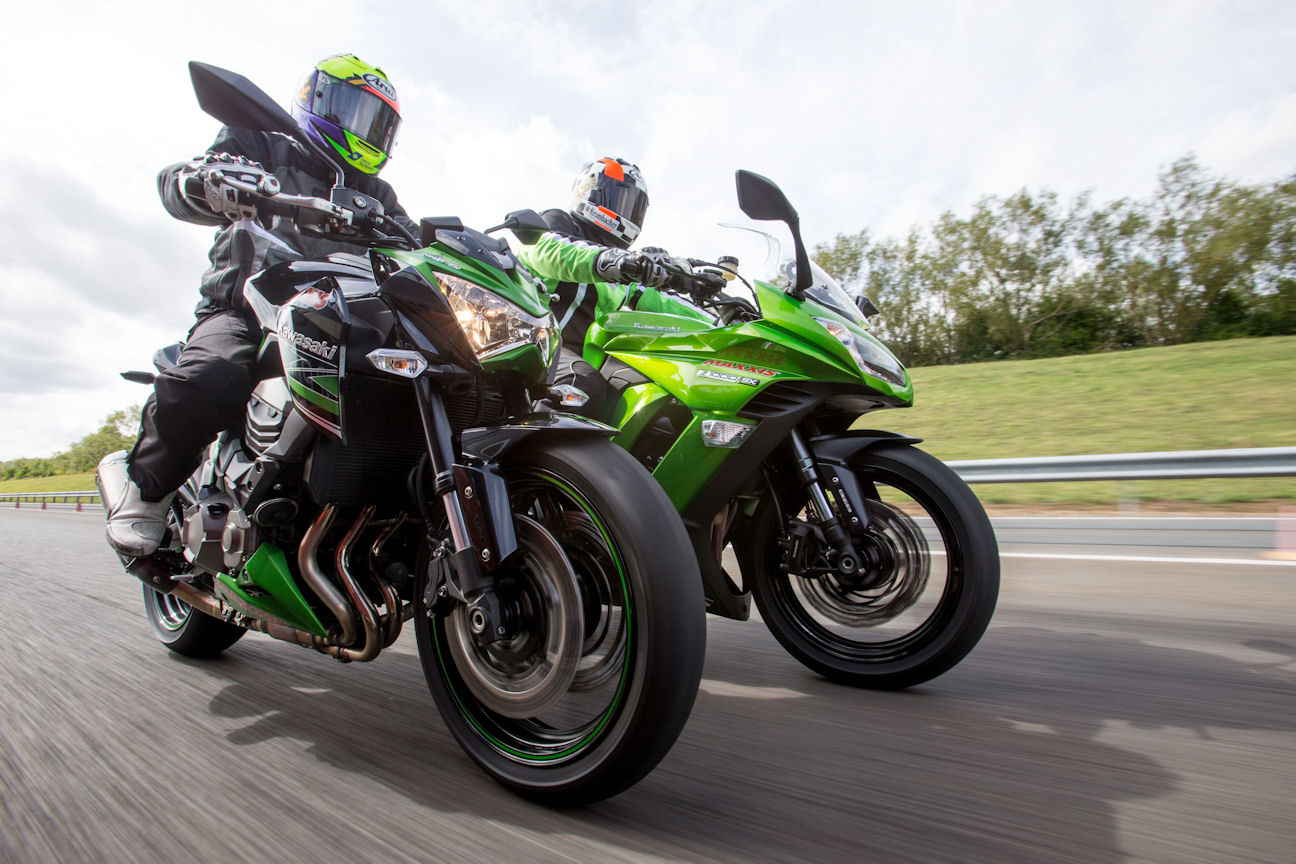 Following the launch of the SuperMaxx ST tyre range, Maxxis and Bickers offer purchase incentives
Maxxis has announced the first in a series of strategies designed to promote the brand's credentials to motorcyclists and grow its national dealer network. This news follows the critically acclaimed launch of the SuperMaxx ST tyre range and will see the manufacturer, and distribution partner Bickers, join forces to empower dealers to offer their customers free Motorex cleaning products worth £70 with every purchase and fitting of SuperMaxx ST tyres.
In addition to the free Motorex products, which end consumers can claim by visiting the Maxxis website after purchasing the tyres, Maxxis will also be putting its money where its mouth is by offering a free set of SuperMaxx ST demonstrator tyres to up to 90 dealerships. The aim of this is to prove performance and cement Maxxis' growing reputation as a serious rival for the European premium brands. Advertising and social media campaigns are underway, targeting consumers with the promotion and directing them to their nearest dealer. Eye catching leaflets and posters are also being sent out to the existing dealer network to raise the profile of the promotion with visiting customers and encourage enquiries.
Gareth Sloane, tyre and wholesale manager for the motorcycle division of Maxxis, explains the thinking behind the promotion: "The Maxxis brand is gaining serious traction in the UK motorcycle market, thanks in part to the rave reviews the SuperMaxx ST tyres received when they launched late last year. We're keen to capitalise on this traction and growth in consumer demand but we're not interested in just filling dealers' shelves; we want to help our dealers sell the tyres too and make a decent profit margin in the process.
"Tyres have a huge impact on any bike's performance and general handling so many riders are reluctant to stray from a brand they've become used to and trust. We want to disrupt this mind-set. SuperMaxx ST tyres are at the top of their game and we're that confident that we're willing to put our hands in our pockets and provide demonstrator sets to dealers and incentivise their sales in order to establish a customer-base loyal to our brand and everything we stand for when it comes to performance, style, safety and durability. We're dedicated to growing and supporting our dealer community like no other tyre manufacture is – regardless of the size of the dealer or the numbers ordered – and this is just one of the ways we'll be doing that over the coming months and years."
John Birchill from Stourbridge Motorcycle Centre explains how the promotion is helping his business: "We've been running the SuperMaxx ST free Motorex cleaning kit promotion for some months now and it's been a real success for us. Once you ride on Maxxis SuperMaxx STs there's no denying their superior performance and comfort but getting some customers to take the plunge and move to Maxxis in the first place can sometimes be a challenge. Incentivising customers to buy the tyres is a great way to introduce the brand to riders who perhaps wouldn't have considered swapping from their usual tyre brand otherwise. And once they are fitted, and riders are feeling the difference for themselves, there's no reason to ever ride anything else.
"As a newly-established family-run business, Maxxis has been pivotal in developing and building our success and ensuring our place in the market.  Put simply, becoming a Maxxis dealer is a no brainer."
The SuperMaxx ST tyre range launched to dealers in March this year and has been made using the very latest in radial construction technology, an all-new design that features Mono-Spiral steel belts for improved structural rigidity, which results in an outstanding cornering performance with many professional riders commenting on the tyre's superior status, including Chris 'Stalker' Walker, who said: "The new SuperMaxx ST gives an absolutely incredible feel, amazing grip and real confidence inspiring ride. It really is a pleasure to ride on these tyres."