"Stalker" gives new Maxxis Supermaxx ST the thumbs up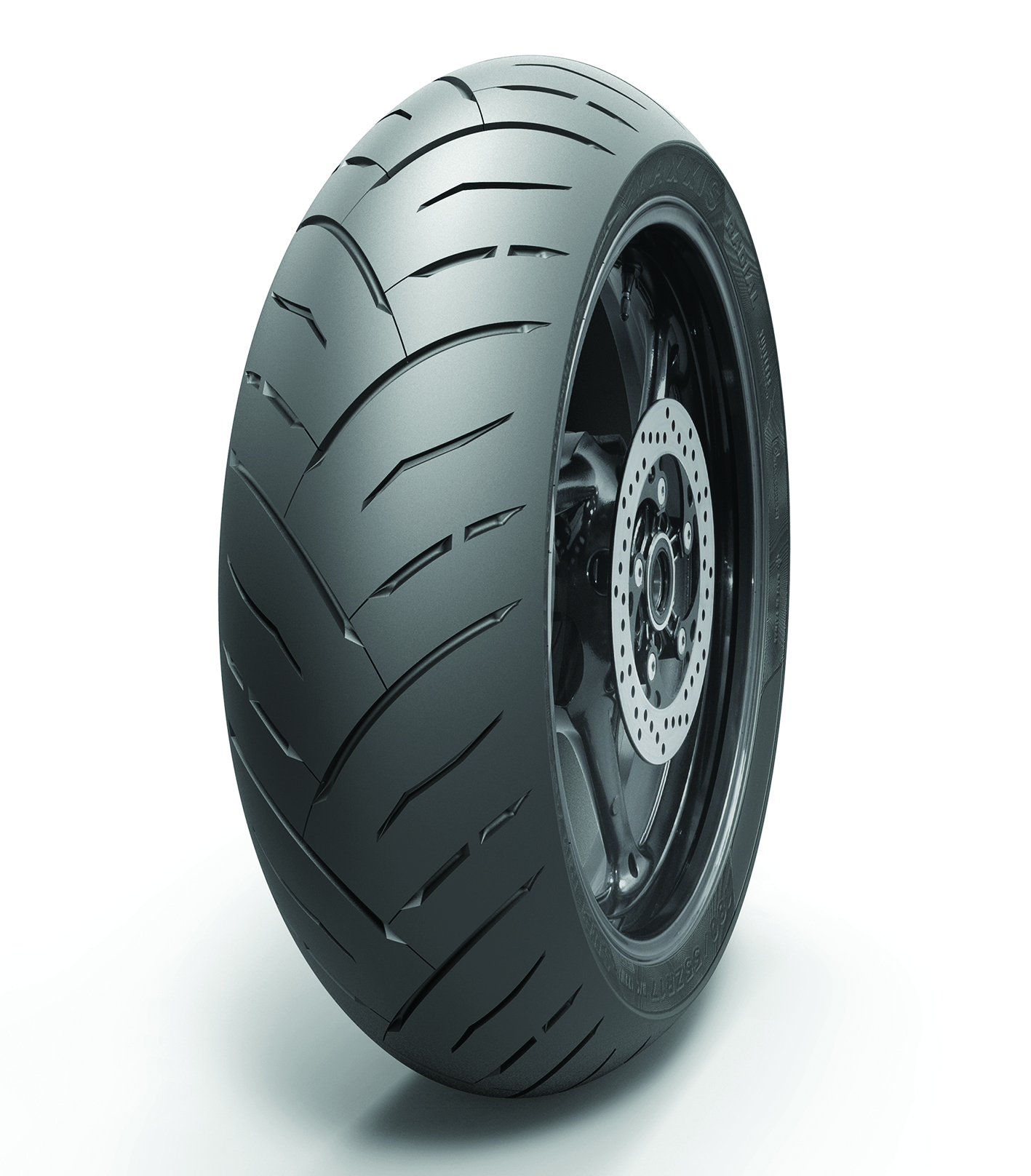 Visitors to this year's Motorcycle Trade Expo at Stoneleigh Park have the chance to preview Maxxis' latest innovation for Sports Touring riders, the Supermaxx ST. The manufacturer's latest tyre was developed with the help of British Superbike and World Superbike star, Chris "Stalker" Walker, and Maxxis promises riders high levels of comfort and performance in equal measure with the tyre.
Maxxis says the Supermaxx ST utilises the very latest in radial construction technology, offering sports touring riders optimal performance at high speed. To ensure consistently high standards in terms of safety, performance, comfort and endurance, the Supermaxx ST has been developed with Maxxis' nano-dispersement silicon dioxide (SiO2) technology.
The Supermaxx ST tread design and v-shaped groove arrangement is designed to increase traction, improve performance and help maintain consistent handling characteristics. Its 3-D sipe design improves tread stiffness, and its mono-spiral steel belt and sidewall rigidity, eliminates uneven wear and enhances wet grip, to provide sports touring riders with a more secure feel on the road.
When compared to the Maxxis existing Supermaxx, the Supermaxx ST's larger contact area, stiffer carcass and improved tread compound delivers 15 per cent more front-end turn-in grip, 17 per cent extra mid-corner rear-end grip, and rear tyre cornering traction has been improved by 18 per cent – giving, says its manufacturer, riders more reason to make the move to Maxxis.
On-going development and testing from Chris "Stalker" Walker helped Maxxis develop what it says is its best-ever sports touring tyre to-date. "It was a privilege to be asked by Maxxis to help them develop their latest Supermaxx sports touring tyre," shares Walker. "Having worked with Maxxis R&D team for the last three years, I know the tyres performance capabilities and it is a pleasure to ride my bikes on Maxxis. The new Supermaxx ST tyre gives an absolutely incredible feel, amazing grip and a real confidence inspiring ride."
The Supermaxx ST redefines Maxxis' high performance radial offering and has been developed for a wide range of middle-weight and heavy-weight sports touring applications.