Tag: Supermaxx ST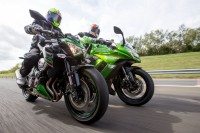 Maxxis has announced the first in a series of strategies designed to promote the brand's credentials to motorcyclists and grow its national dealer network. This news follows the critically acclaimed launch of the SuperMaxx ST tyre range and will see the manufacturer, and distribution partner Bickers, join forces to empower dealers to offer their customers free Motorex cleaning products worth £70 with every purchase and fitting of SuperMaxx ST tyres.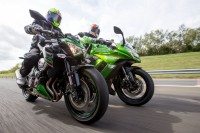 Following its pre-launch last September, Maxxis has announced that its latest innovation for sports touring riders, the Maxxis Supermaxx ST tyre, is due to go on sale through its network of European motorcycle tyre retailers at the beginning of February.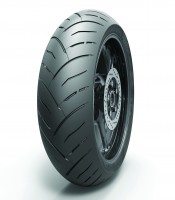 Visitors to this year's Motorcycle Trade Expo at Stoneleigh Park have the chance to preview Maxxis' latest innovation for Sports Touring riders, the Supermaxx ST. The manufacturer's latest tyre was developed with the help of British Superbike and World Superbike star, Chris "Stalker" Walker, and Maxxis promises riders high levels of comfort and performance in equal measure with the tyre.