New Maxxis pages 'more than just a website'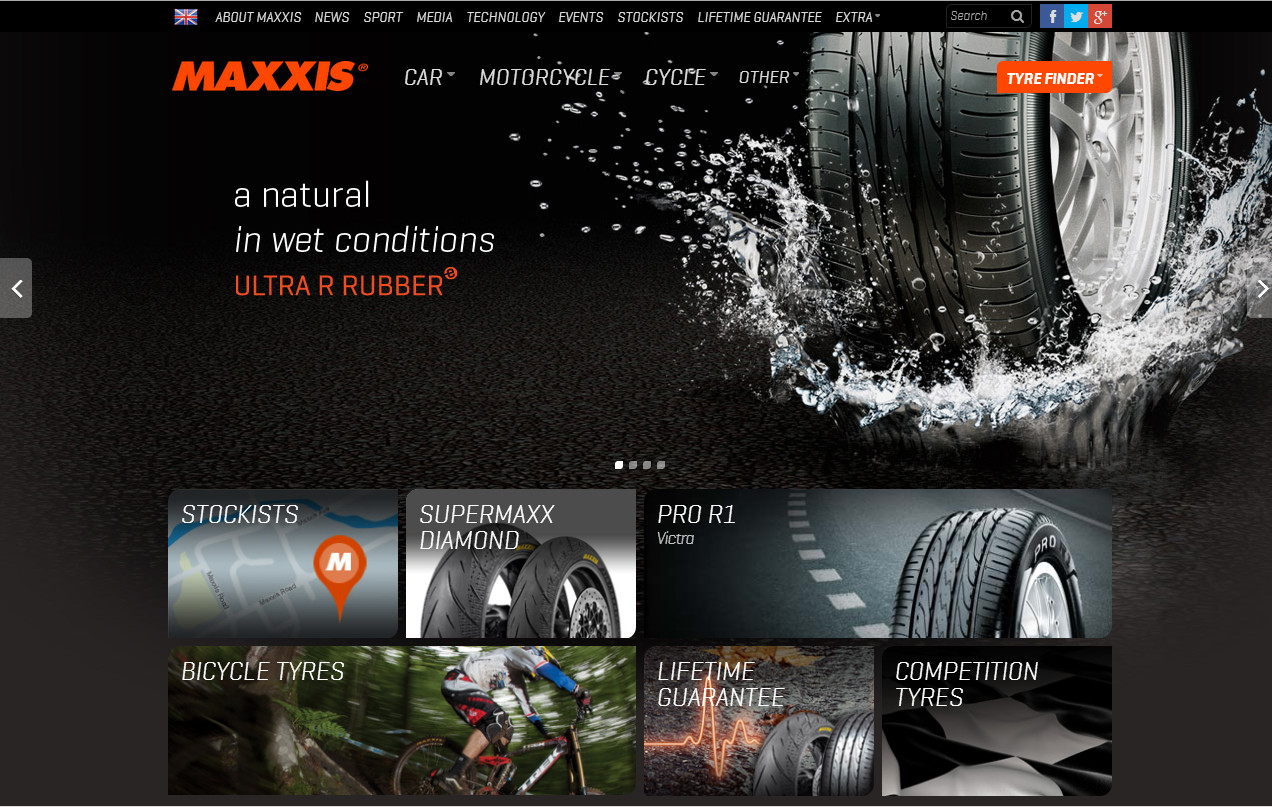 Maxxis International has launched a new website, which the company says is designed to showcase the many facets of the growing brand. www.Maxxis.co.uk offers new functionality, as well as opening the door to anyone looking to find out more about the fast-growing tyre brand.
Maxxis is confident that it has cemented a good market position over the last few years by offering dealers high quality products, a large range, and attractive profit margins. Now the manufacturer is building product and brand awareness amongst its key demographics, which range from children on bikes to professional race teams.
According to the company, the new online portal has been built to communicate to a wide audience and appeal to just about everyone, as Maxxis International marketing manager Amy Cahill explains: "Maxxis has an interesting and rich history, but not many people are aware of it. When we speak to tyre dealers and others in the automotive trade about the sheer size of the company, the on- and off-track sports we're involved in, or the technological breakthroughs our research and development teams are making, they're amazed. Many have absolutely no idea about half of what we do, and they're the people that know us best!
"The new website offers insights into all areas of our business, from our origins as a bicycle tyre manufacturer, our current original equipment homologations, our lifetime guarantee, our environmental commitments, our support of successful sporting teams, and the most important thing – where to buy our tyres!"
As well as detailing the company's activities, the new Maxxis online portal has extensive product information to help consumers and dealers find the perfect tyre for their tarmac, track or off-road vehicle. There are also sections covering Maxxis motorsport and its Babes.