Avon Tyres revamps Castle Combe bridge, marking 60th anniversary of sponsorship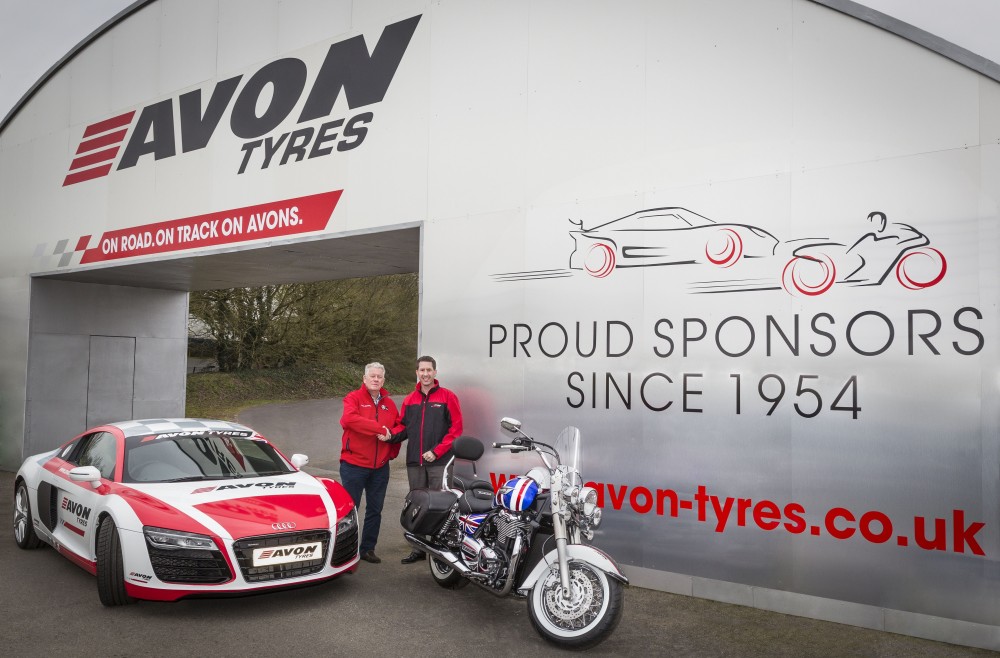 Avon Tyres has revamped its "landmark" Avon bridge at Castle Combe Circuit in Wiltshire. The brand is marking more than 60 years of its sponsorship deal with the circuit, which is only 11 miles from Avon's base in Melksham; in fact, a recent renewal of its sponsorship will take the brand through to 75 years of association with one of the fastest tracks in the country. Avon was one of the first permanent sponsorships secured by the race venue, in 1954. The rebranded bridge, which crosses the pit lane entry, has been unveiled for the first club race on Castle Combe's 2016 calendar, taking place over the Easter weekend.
Acting as the backdrop to many on-track battles over the past six decades, the Avon-branded bridge stands out as a recognisable and well-loved feature at Castle Combe. Famous names to have passed under the Avon bridge include Ayrton Senna, Nigel Mansell, David Coulthard, John Surtees, Mike Hailwood, John McGuinness and Barry Sheene. The local tyre manufacturer's support for the race venue is also evident via the Race School on motorcycle track days, as a number of lead instructors can be seen riding on Avon tyres. Avon also supplies tyres to the Race School's fleet of Formula Ford single seaters and Ford Fiesta and Focus ST saloon cars.
Sarah McRoberts, European marketing communications manager for Avon Tyres, commented: "Our commitment to Castle Combe is shown by the longevity of our association with the race venue, and through our latest revitalisation of the iconic Avon Tyres bridge. As a drivers' favourite in the UK, the circuit has seen numerous Formula 1 World Champions rise through the ranks of grassroots motorsport. The track also continues to support club racing and numerous motorsport events throughout the year."
Graham Marshallsay, managing director of Castle Combe Circuit, added: "The Avon Bridge is an iconic landmark and probably the most recognisable feature of the circuit. We are delighted that our long standing partnership with Avon Tyres is extending into a new era with the bridge's fantastic new livery. It marks the final threshold all drivers cross to join the circuit but it also performs a vital function of providing safe foot passage for our thousands of loyal spectators."