Avon Tyres extends UK's longest-standing circuit sponsorship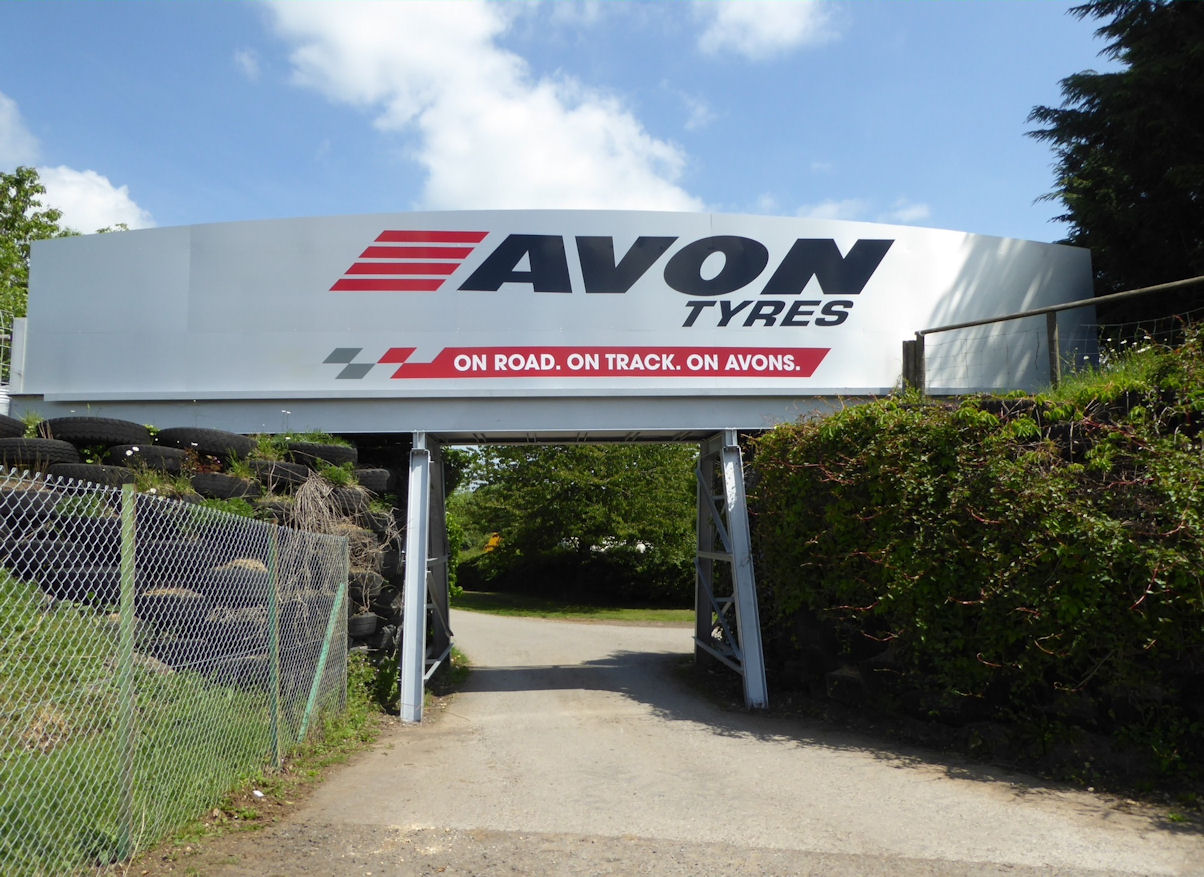 Castle Combe Circuit can be considered Avon Tyres' local race track, being located just 11 miles away from the company's headquarters in Melksham. An Avon presence at the circuit is therefore something you'd expect, and in future this will be even more pronounced. Avon Tyres says it is increasing its association with Castle Combe; in practice, this means there more visible branding, banners and flags, and the fitment of Avon tyres to all suitable track support vehicles. And as of this month, Avon branding will also feature on a second footbridge across the circuit between Quarry and the Esses.
News of Avon Tyres' growing association with Castle Combe comes at a time when new evidence has been uncovered that confirms that the tyre maker has been connected with the circuit for even longer than thought. Arguably, Castle Combe's most iconic set-piece has traditionally been the Avon Tyres footbridge that crosses the pit lane entry, and it was thought that this has been in place since 1954. Avon shares that newly-discovered evidence provides that its sponsorship of the bridge actually began a full two years earlier. The tyre maker says the current design is thus being modified to suit.
Avon believes its sponsorship at Castle Combe is the longest-standing at any UK circuit. The discovery that it began as far back as 1952 was made by Pete Stowe, Castle Combe's chief archivist. "It was certainly an unexpected turn of events and one which I struggled to believe when Pete first informed me," explained Graham Marshallsay, managing director of Castle Combe Circuit. "Not only does it underline the shared history enjoyed between ourselves and Avon Tyres, it has served to make the relationship even closer still."
Word of the discovery was warmly received by both Avon and the rest of the circuit team, Avon having subsequently announced that it will invest more time and resources into its Castle Combe branding over the course of the next three years. Avon Tyres states that it cements a relationship that is as long-standing as it is iconic.
Shane Wride, Avon Tyres' development and brand manager, commented, "Avon's sponsorship of Castle Combe really is a remarkable achievement, particularly when you stop to consider how much the world of motorsport has changed since 1952. We are delighted to be able to continue working with such an important local business – here's to another 65 years."