Heuver Tyrewholesale plans for agricultural growth with new product manager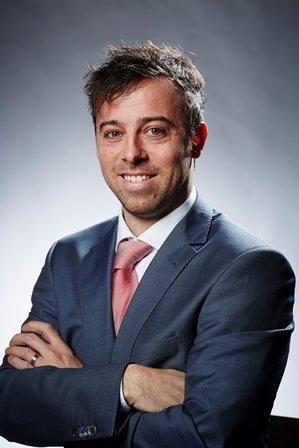 Pieter Dubois has been appointed as Heuver Tyrewholesale's agriculture product manager. Previously employed as an account manager in Belgium and Luxembourg, Dubois said the move would allow him to return to his agricultural roots, envisaging some "fine-tuning" for the wholesaler's existing segment team. Bertus Heuver, director Heuver Tyrewholesale, said Dubois would use "his enthusiasm and ambition to play a leading role" in the company's agricultural operations. His appointment is also described as "the next step in [Heuver Tyrewholesale's] planned growth scenario.
The company states that in its early years, agricultural tyres were "the lifeblood of the company." However, the strength it has built in the OTR and truck tyre markets has not yet been matched by that in the agricultural tyre segment.
"Although our company once only supplied agricultural tyres, the OTR and truck sectors have made major strides in recent years", says Heuver. "That is why we will now be making a concerted effort to improve our agricultural sector. This means extending the reputation we have already established in the Benelux and Germany, to the rest of the European market.
"We already possess the required knowledge, stocks and logistics, so why not put them to good use? We are changing the structure of the department to make ourselves even more effective, but will not be abandoning our underlying philosophy. We also serve customers in their native language when it comes to the agricultural sector, and know this has been positively received. Pieter Dubois will hold the new position of agriculture product manager. He started working for us last year as account manager for Belgium and Luxembourg, so knows the ins and outs of the company. He will be using his enthusiasm and ambition to play a leading role."
Dubois, 34, added: "This is a very exciting and challenging step for me. My roots are actually embedded in 'agriculture', and I know this sector offers so many opportunities. However, it is also rather specialised. But by introducing a more personal element, I think we can get off to a solid start. The teams are already so knowledgeable and service-oriented that we only have to do a bit of fine-tuning. This means the methods and successes we are accustomed to in hour home markets, will also be rolled out in the rest of Europe. Naturally, appropriate modifications will always be made concerning the focus in each country. We want agricultural customers to know that we can assist them with all their tyre-related issues. And that we possess the required stocks, effective know-how and a superb distribution network."