Dmack launches first WRC team as Tänak rejoins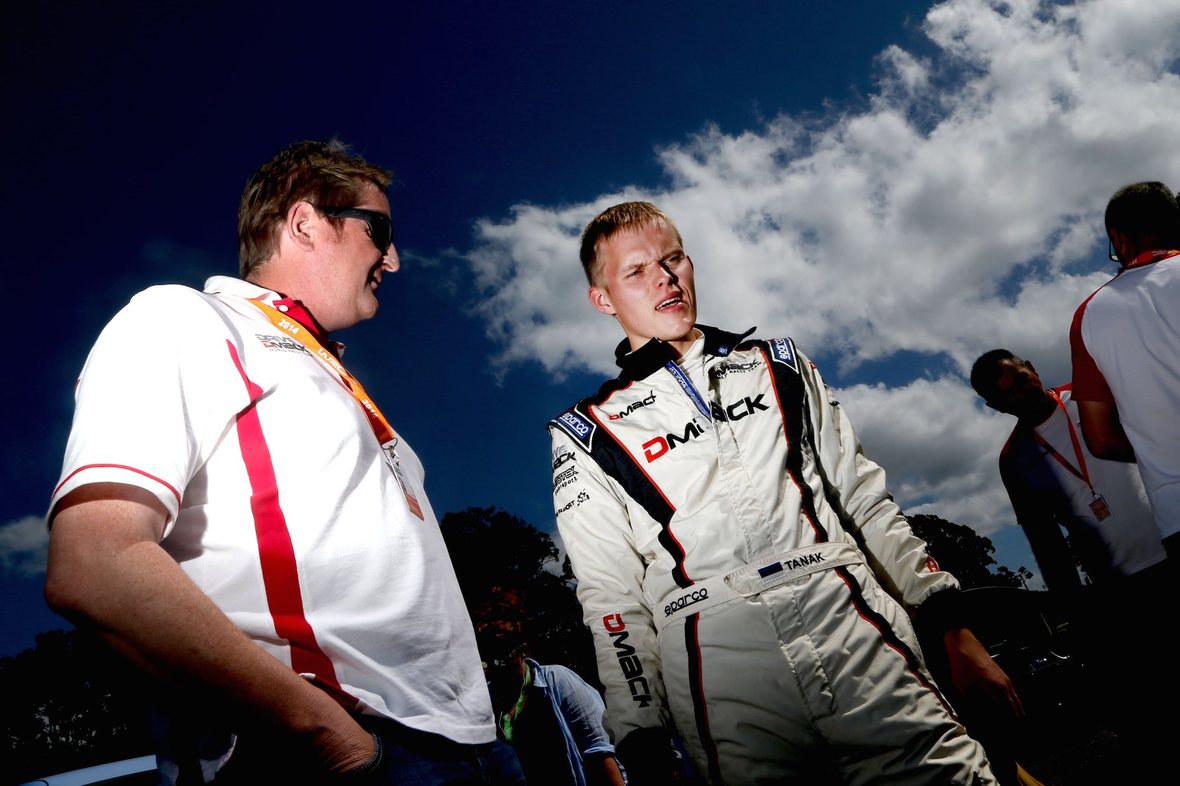 Tyre manufacturer Dmack has launched its first FIA World Rally Championship (WRC) team, with Estonian driver Ott Tänakat the helm. The Dmack World Rally Team will run a Ford Fiesta RS WRC in close partnership with M-Sport, with the 28-year-old Tänak competing on all 14 rounds of the series. It will be the first time Dmack will compete against the factory teams of Volkswagen and Hyundai in the FIA World Rally Championship for Manufacturers, and will allow its tyres the opportunity to rub shoulders with Michelin and Pirelli at the top level of the sport.
Tänak and co-driver Raigo Mõlder competed for Dmack's WRC2 team during 2014, helping them seal the WRC2 Teams World Championship title. In 2011, Tänak made his world rally car debut with DMACK, finishing sixth overall on Wales Rally GB. The pair are also familiar with the Fiesta when, after leading Rally Poland for most of the opening day, they scored a podium finish for the M-Sport World Rally Team in July.
Competing for a full season at the highest level of WRC sees DMACK step up its commitment to the championship and is the next phase in the company's aim to supply a top factory team. In September, tyre technical expert Fiorenzo Brivio joined Dmack from Pirelli as the firm signalled its intention to ramp up both development and performance of its motorsport products.
After a two-day asphalt development session in Spain last month, Dmack and Tänak will take part in a cold weather test at the start of December in preparation for the season-opening Rallye Monte Carlo in January.
Its entrance into the highest level means that Dmack will be represented across all levels of the WRC next season. The 2015 Drive Dmack Fiesta Trophy winner Marius Aasen will take up his prize drive in WRC2 at the wheel of a Ford Fiesta R5 – he will be joined by Estonian Sander Parn in a two-car Drive Dmack team. The 2016 Drive Dmack Fiesta Trophy was launched recently, helping aspiring drivers from across the world to experience WRC action in the most affordable way possible – while also battling for what Dmack calls, "the biggest prize in world rallying."
Dick Cormack, Dmack managing director, said: "We've been working on this programme for around six months as part of our three-year development plan. I genuinely believe the combination of M-Sport and Ott is the best platform to help us develop our WRC products and push for leading stage-times when the opportunity arises. Dmack has a clear strategy to challenge for the WRC title in the future and the only way to achieve this is to focus hard on product development and undertake a full WRC programme with the correct partners to prove our performance. Today is yet another step towards achieving our goal of competing at the pinnacle of world rallying alongside Michelin and Pirelli, so I'm looking forward to a great season in 2016."
Ott Tänak said: "I'm very excited to be joining Dmack again and extremely motivated to carry on the hard work and get closer to the top. We have many good memories from 2014, the team is very hard-working and I know things have moved forward even more since then. We had a tough season but the speed was there and, now that we have much more WRC experience, we will only get better in the future. This is a perfect programme for me, a chance to help Dmack progress and an opportunity for me to demonstrate both my and Dmack's pace. I can't wait to start the season in Monaco."