Milltek Sport releases 2014 BMW 428 performance exhaust system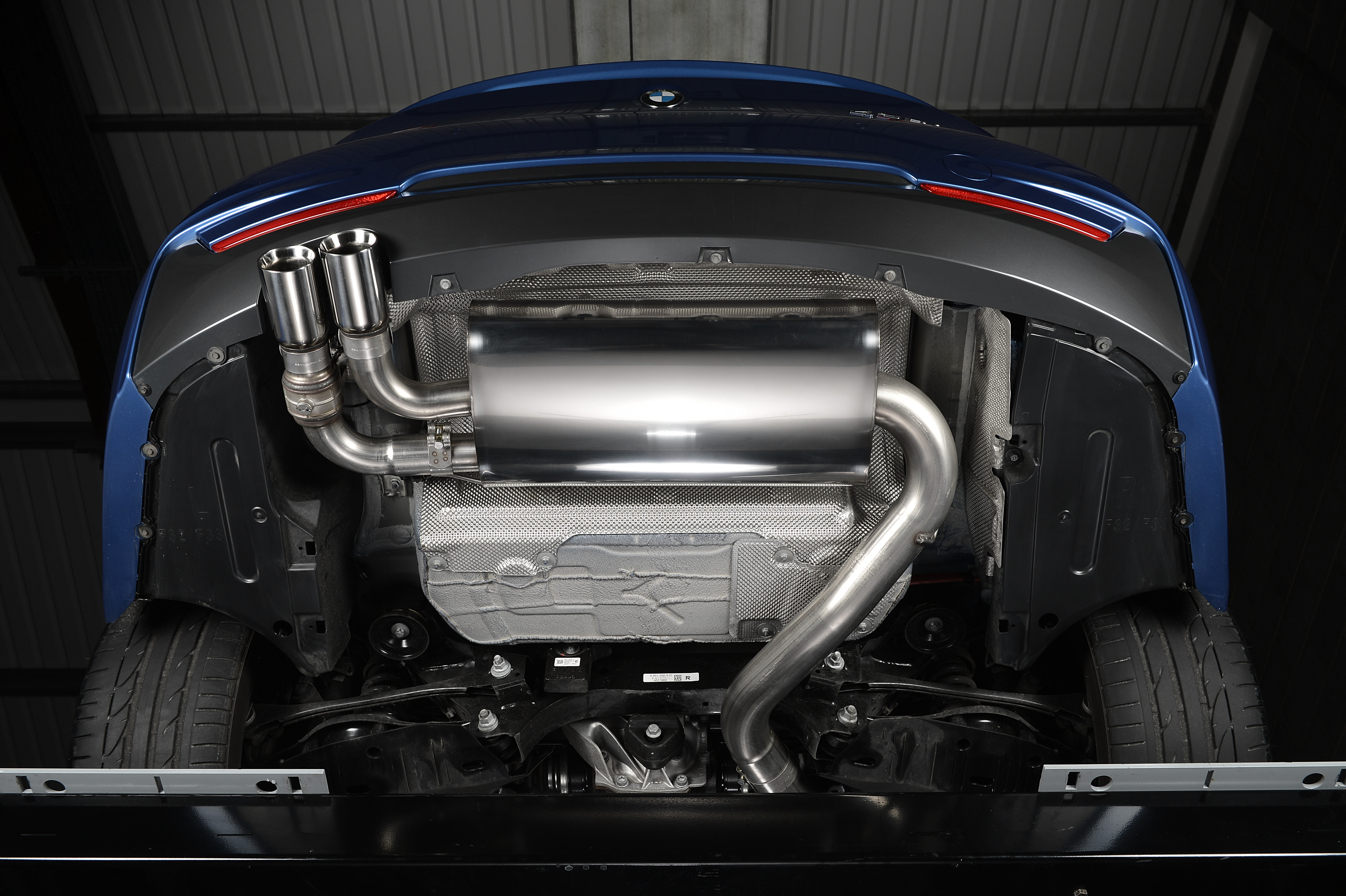 Milltek Sport has released a new stainless steel exhaust system for BMW's popular F32 428 model. The manufacturer says the system balances looks, power and soundtrack in one package, with variations for manual and automatic cars with and without tow bar setups.
For track cars, Milltek supplies a fully de-catted system, complete with a large-bore downpipe to offer the largest power gains, and motorsport-inspired sound. The system is also available with a high-flow sports cat to balance road legality and power gains. In both cases, system pipework is 3.00″ (76.20mm) in diameter.
A cat-back system is also available, which upgrades the rear of the car to include a dual exit GT90 trim set. This 435i-style dual-outlet is either resonated or non-resonated and requires the 435i M Sport rear valance from a BMW dealer to fit. The result is an upgrade with increased sound and power, Milltek states. The Tailpipe trims can be ordered in Cerakote black or a more traditional polished finish. Tuners can also keep the original 4278 valance with the twin outlet cat-back style, complete with its GT76 trims, again in either Cerakote or polished.
In all cases Milltek claims each system improves drivability and engine performance, while adding "a crisp bark to the exhaust note". It adds that its exhausts produce a "sophisticated tone, which doesn't induce drone or resonance at speed, but instead majors on dynamic improvements that really enhance the driving experience."