Toyo provides off-road grip at Goodwood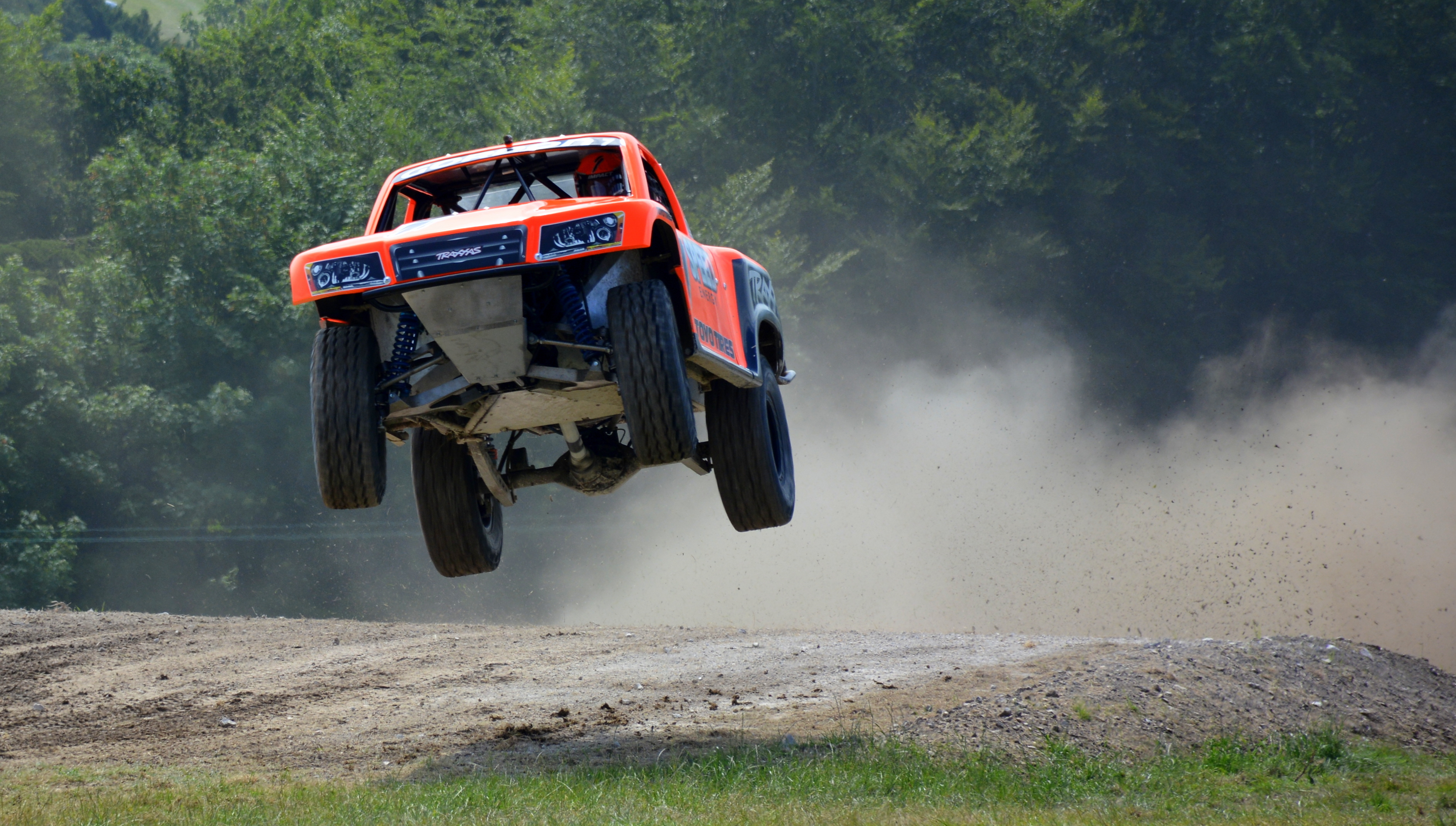 Toyo's off-road tyre range was put through its paces at the Goodwood Festival of Speed, as some of motorsport's off-road stars completed demonstration runs in the activities field and up the famous hill-climb.
In the activities field, Team Jewson Isuzu, the UK works rally team's two production class Isuzu D-Max pick-up trucks were piloted by Jason Sharpe and Tim Johnson. Usually found on the forest stages of Scotland and Wales in the Britpart MSA British Cross Country Championship, the team was more interested in entertaining the crowds over setting faster times at Goodwood. For both drivers power-slides and big jumps took precedent over the usual neat lines of their rally campaign. Currently leading their class and third overall in the 2015 standings, the team ran on Toyo's Open Country All-Terrain tyres, kicking up dust as the course dried out.
American superstar Robby Gordon also visited Goodwood with his Open Country Mud-Terrain shod Stadium Super Trucks series, running up the hill-climb route and on the activities field rally course. Team Traxxas also showed up to the party with their Toyo-shod truck. Gordon flipped his truck during the weekend, as it dug into the ground during a particularly fast power-slide. However, after a scary-looking series of rolls it landed back on its wheels to allow Gordon to drive it out of the stage; testament to the durability of man and machine.
Commenting on the 2015 Festival of Speed event, Toyo UK marketing manager, Sarah Curtis said: "We couldn't have asked for a better event really. The weather has been perfect, the teams have driven sensationally – and it has been a wonderful way for us to show off what Toyo products can do off road. It's great to show that our road-legal, daily-driven products can more than cut it in the competitive arena. Motorsport is hugely important to our brand, so we're delighted to support such talented drivers and such successful teams."