Wolfsburg footballers 'appear' on Linglong's anniversary stand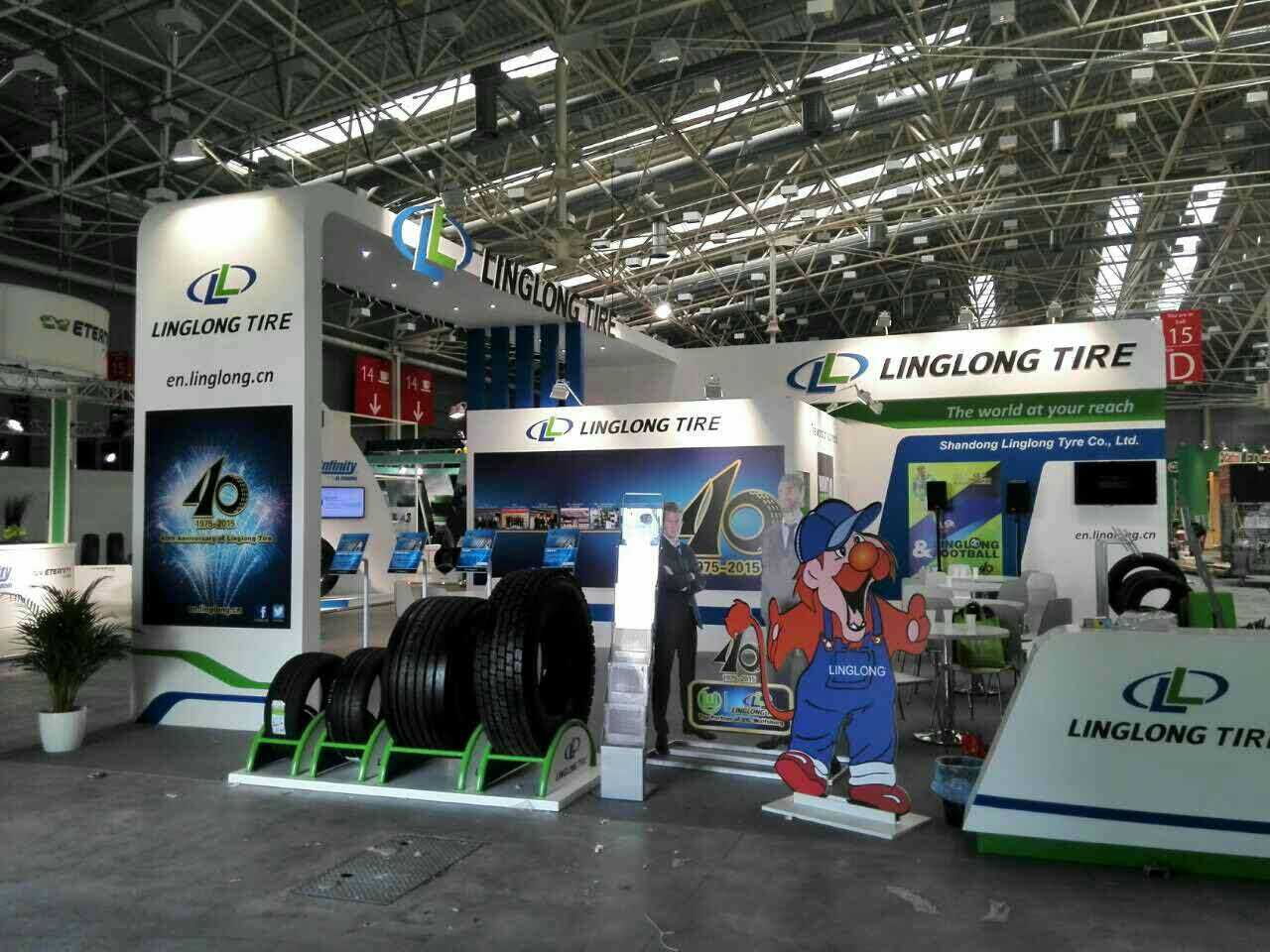 This year Linglong Tire marks its 40th anniversary. To this end, the company's Autopromotec 2015 stand carried suitably celebratory messages, not to mention the "appearance" of two top-flight footballers.
As "Top Partner" to German Bundesliga VfL Wolfsburg, Linglong Tire displayed the life-size full-body photos of Wolfsburg stars Kevin De Bruyne and Bas Dost for visitors to take pictures next to. Linglong Tire also hosted a football shooting game during the exhibition, which was reportedly "warmly welcomed" by visitors.
As far as ongoing business is concerned, Linglong Tire reports ambitions to increase its market share in Europe, despite several years of indisputable growth. Nevertheless plans for further growth continue unabated, with Linglong apparently developing "a series of strategies to open the European market". For example, in addition to its sponsorship of VfL Wolfsburg, Linglong has cooperated with Lazio and ACF Florentina in the form of advertising at their home grounds during the 2014/2015 season in a bit to increase the visibility of the Linglong brand.
Autopromotec was the first overseas exhibition Linglong Tire attended during its 40th anniversary year.