Linglong Tire renews VfL Wolfsburg partnership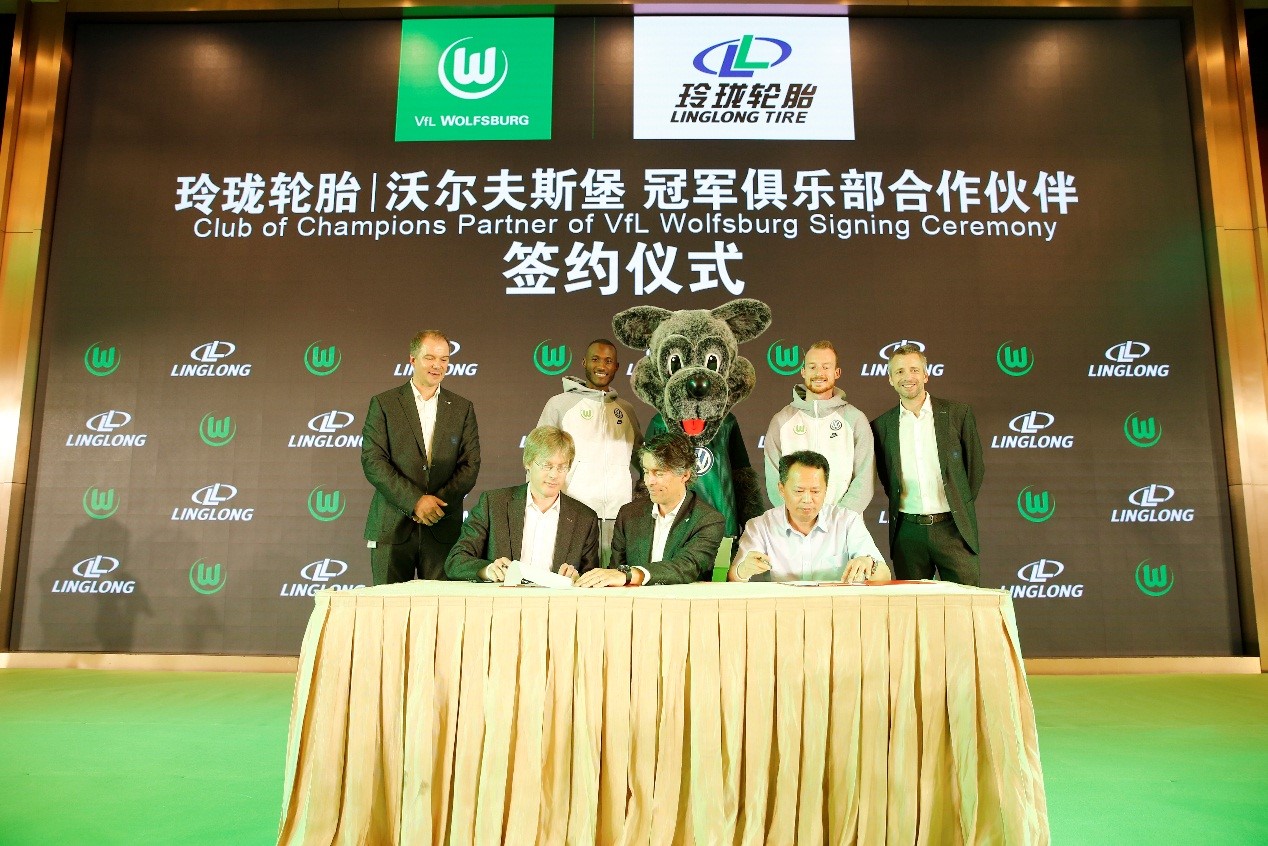 Linglong Tire has signed an extension to its partnership agreement with VfL Wolfsburg, continuing as its "club of Champions" partner. Li Wei, vice present of Linglong Tire, attended the signing ceremony held by VfL Wolfsburg in Foshan China on 23 May, 2019. He said: "as an old friend of VfL Wolfsburg, Linglong is very glad to continue to cooperate with the club and give full play to the brand effect of both sides."
Linglong became the top partner of VfL Wolfsburg at the start of 2015, also becoming the first international partner of the club. On 2017 the two parties deepened their cooperation and Linglong became the "club of Champions" of VfL Wolfsburg. In the next year Linglong went into "tigerkids" club in Shanghai to provide help for coaches and children jointly with VfL Wolfsburg.
"The past four and a half years was a thrilling journey," says Wang Feng, CEO of Linglong Tire, "and Wolfsburg showed its tough spirits and wills to win, which also can be seen in Linglong's core value. We're glad to maintain this cooperation relationship and promote the globalization of Linglong brand, witnessing a bright future together with VfL Wolfsburg."
VfL Wolfsburg were sixth in the 2018-19 Bundesliga. The club played a friendly with Eintracht Frankfurt on 24 May at Foshan's Century Lotus Stadium. Linglong hosted 60 shop managers at the game. In the future, Linglong Tire will actively participate in VfL Wolfsburg advertising exhibition activities. In addition, the two parties will continue to provide international resources and facilities for the development of China's youth football and strengthen cooperation with the women's football team.