Milltek releases BMW M4 performance exhaust system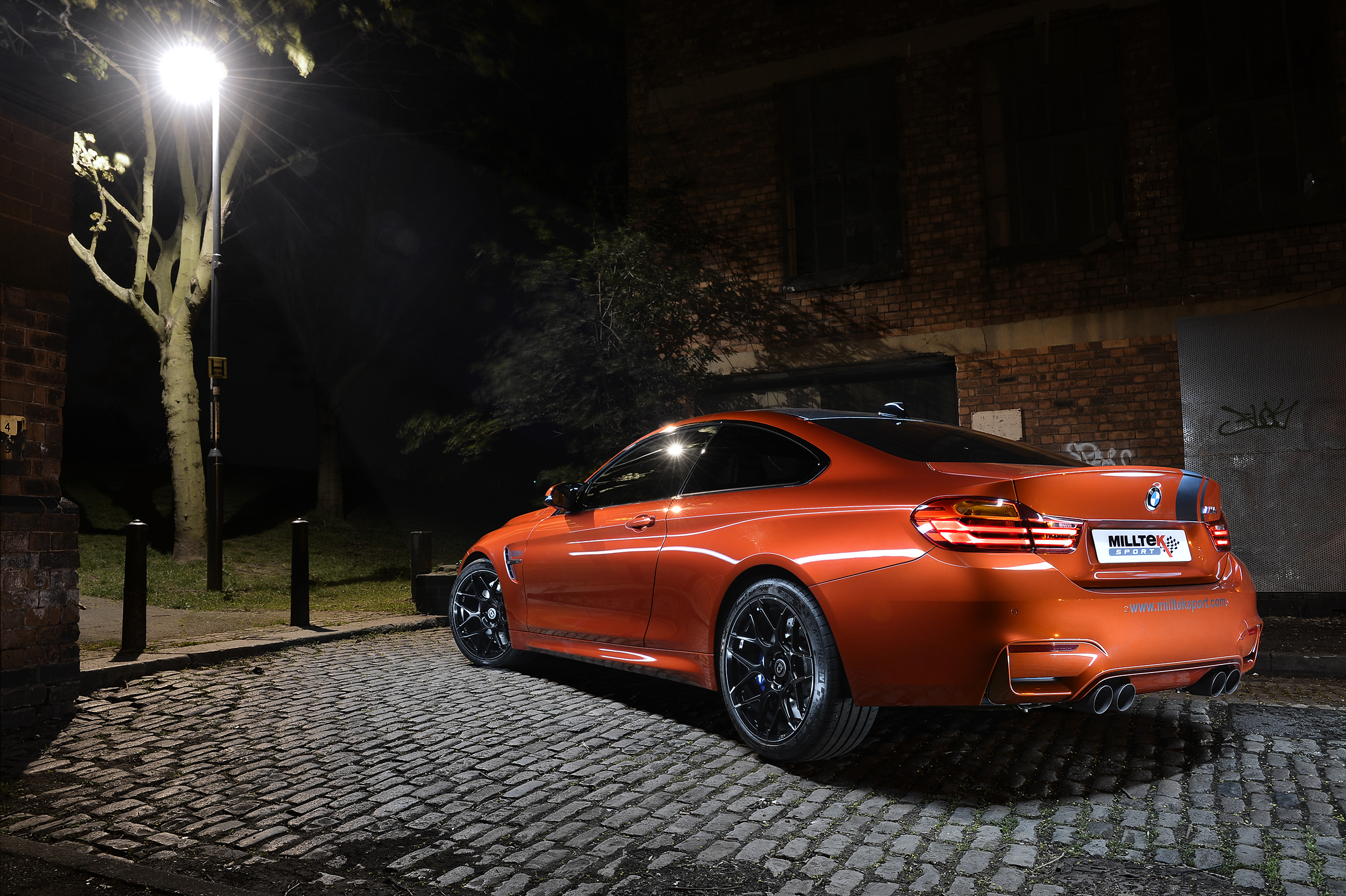 Exhaust manufacturer Milltek Sport has released a new stainless steel exhaust system for BMW's range-topping M4. Milltek said it had focussed R&D on providing a system that balances looks, power and sound for the popular tuner car.
The firm has previously created several solutions for other recently released M-powered cars; Milltek's engineers are experienced in getting the best from the Munich manufacturer's models. The new system uses existing EC approved cat back technology, but with the added functionality of Milltek's latest valve technology. This utilises OE specification BMW electronic valves in its construction – still controlled via the factory command systems.
The new "intelligent" valves have been designed to integrate seamlessly with the car's central electronics, enabling a more sporty and aggressive tone to be attained when either Sport or Sport Plus modes are selected. Milltek adds that when the vehicle is left in Comfort or Eco Pro modes, a more subtle OEM note is produced, increasing cruising comfort, even at high speed.
The new system has been designed around carefully optimised dual 70mm pipework which features 1.2mm wall thickness to reduce weight. Each system is hand finished from aerospace grade, non-magnetic stainless-steel pipework, which in testing offered the best balance between flow and back pressure for maximum throttle response, Milltek says. Tips are available in either polished or Cerakote black finishes. Sport catalyst and cat-delete downpipe options are planned for release later in 2015.