Milltek launches Fiesta ST 1.6 EcoBoost exhaust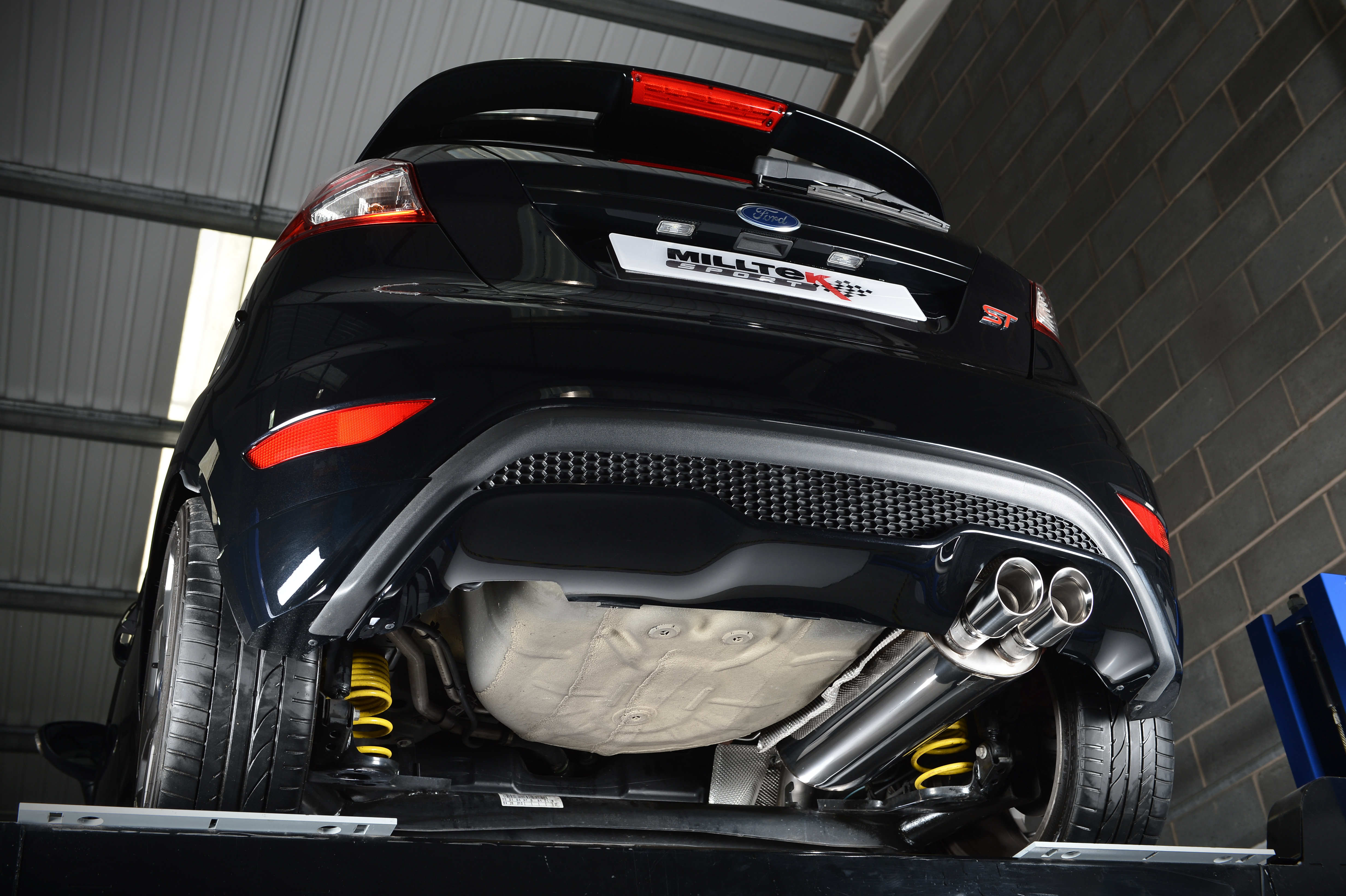 Milltek has released a new range of exhaust options for the tuner's latest favourite; the Ford Fiesta 1.6 EcoBoost. Indeed, Milltek was one of the first tuners in the UK to gain access to the latest Fiesta upon its launch, working with the UK's leading tuners. That fact, combined with the company's knowledge of all Ford powerplants, has reportedly paid dividends. The result? The design of the ST exhaust is said to offer power and torque gains, with a thoroughly 'grown-up' soundtrack.
Milltek quickly identified that exhaust tuning is critical on the Ford, due to the design of the punchy 1.6 litre engine and the relatively small size of the turbocharger that is designed to deliver its power with minimal lag. With these two factors playing a major part in the design process, Milltek's engineers were keen to lower gas temperatures and optimise back pressure without inducing the 'rasp' that so easily occurs when tuning low displacement engines.
The system itself is based around a 2.75-inch (69.85mm) non-magnetic stainless-steel construction. Manufactured in Milltek's Derbyshire factory, mandrel bending ensures an even diameter throughout and fitment apes the OE system to allow a myriad of fitment options and the ability to upgrade the system piecemeal, if required, to suit personal tastes or budgetary requirements.
A fully emissions-friendly system offers a 200-cell sports catalyst and high flow downpipe, enjoying full EC approval in the process (if so required). A non-approved version is also available for those that wish to pass emissions tests, but aren't so worried about legislation. These parts are designed to work with a choice of further system options in order to achieve the very best results. After this, owners can opt for either a resonated or non-resonated centre section, depending on the exact note they wish to achieve. A noisier 'race' spec system is also available for those looking to prepare their cars without compromise for either competition or track work. All systems use the GT80 in either polished or black Cerakote for a 'factory with attitude' demeanour.
Milltek recommends that the Sports Catalyst options be used in conjunction with software upgrades, fitted and mapped by a reputable tuner to achieve the best results and to prevent any warning or check engine lights being illuminated.
The options start at £497.78 including VAT for the non-resonated cat-back system through to the full downpipe and sports cat option at £974.75 including VAT.