Cooper prepared for World RX finale in Argentina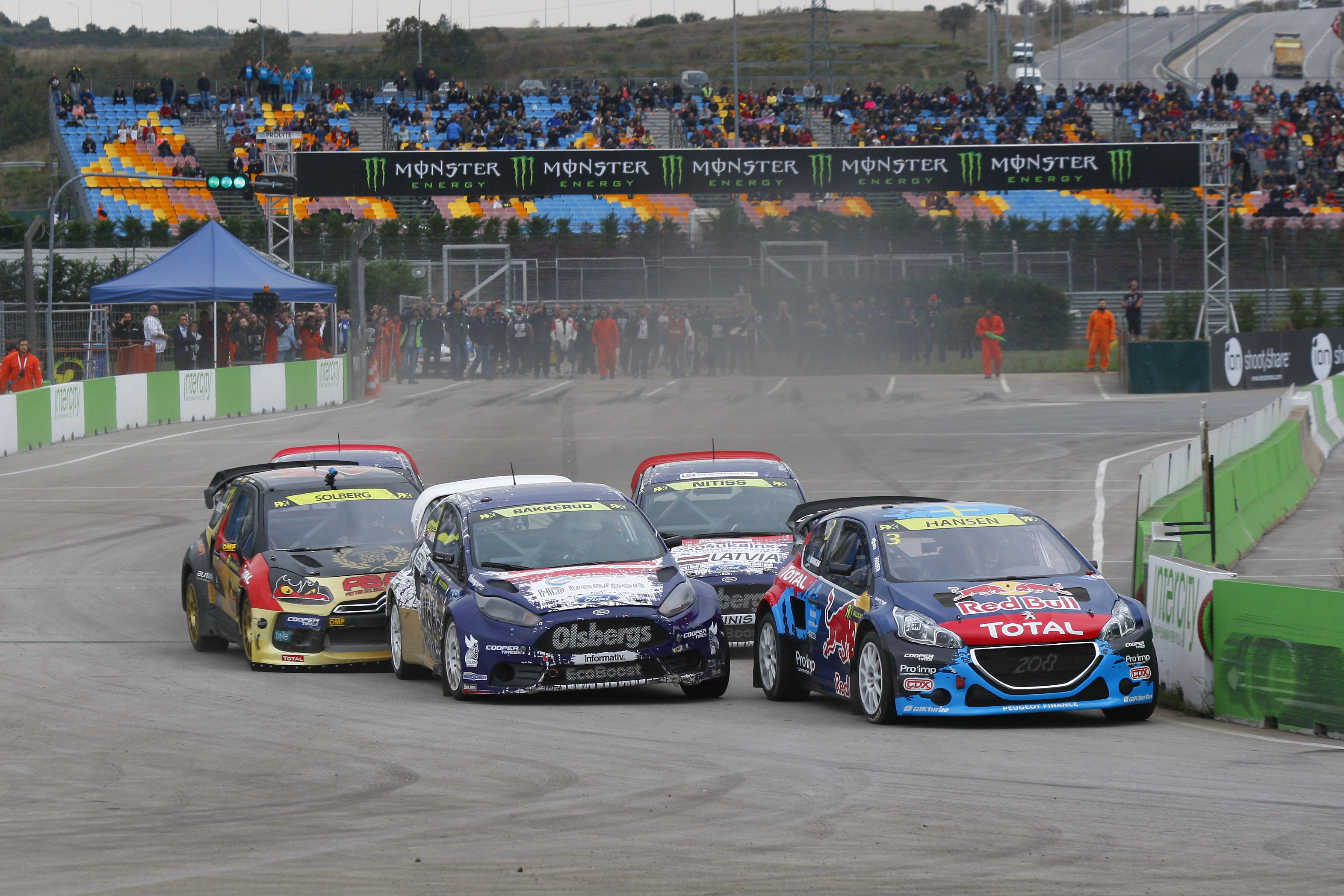 The twelfth and final round of the will take place in San Luis, Argentina this weekend, with the event deciding the first ever World Rallycross Teams' Champion on Cooper tyres. The event features a three-way fight for the 2014 trophy between Volkswagen Marklund Motorsport, Ford Olsbergs MSE and Team Peugeot-Hansen.
The entry list features 17 Supercars, with notable entrants including former World Rally Championship star Manfred Stohl who will make his World RX debut alongside Petter Solberg in a PSRX run Citroën DS 3. A firm favourite with the local fans will be Argentinian rally driver Miguel Baldoni, who won the Argentine Rally Championship in 2009 and will drive a Hedstroms Skoda Fabia. Former British Rallycross Champion Ollie O'Donovan will join Albatec Racing in a second Peugeot 208.
The VW Marklund Motorsport team, and its drivers Anton Marklund and Toomas "Topi" Heikkinen, have been working hard during the break since last month's World RX round in Turkey, to ensure they remain the key contenders for the title.
Ford Olsbergs MSE has been strong all year with drivers Andreas Bakkerud and Reinis Nitiss, and has led the Teams' Championship for much of the season. Heading into the Argentinian race, the team are currently second in the standings, just four points behind Marklund.
In third place is the Peugeot-Hansen team, looking to keep up the momentum of its recent form and improve on its position in the Teams' Championship, whilst Timmy Hansen is looking to secure a second podium position in a row in what is only his second season of top flight Rallycross.
Hansen took the overall win in Italy for Peugeot-Hansen and finished second to Andreas Bakkerud in the Supercar Final in Turkey after dominating the event, whilst 2013 Euro RX Champion Timur Timerzyanov has also been fast in the last two events, showing the team's pace of development making the Peugeot 208 WRX Supercar into a competitive machine over the course of the season.
Meanwhile, Heikkinen is looking to secure second in the Drivers' Championship behind 2014 Champion Petter Solberg and ahead of his Ford Olsbergs MSE rival Reinis Nitiss.
San Luis will play host to this exciting World RX season finale. Located in the Cuyo region, the circuit is surrounded by spectacular landscapes and consists of approximately 60 per cent asphalt and 40 per cent gravel.
Marketing communications manager for Cooper Tire Europe, Sarah McRoberts, commented, "We're very excited about this weekend. World RX has been superb this year, IMG and the organisers of each round have put on a great show for the thousands of fans who have turned out, and Argentina will be no exception."