New owners for South Africa's Tiger Automotive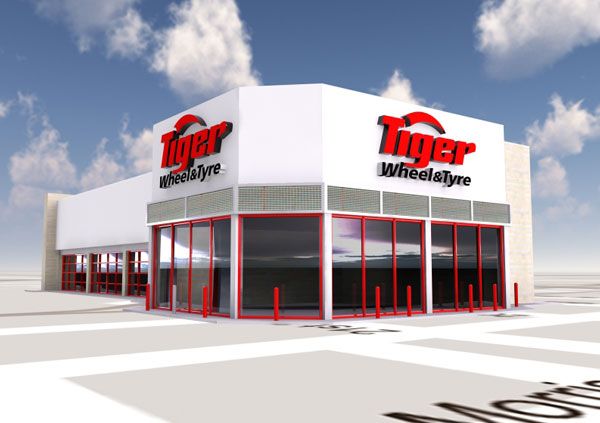 Global alternative asset manager The Carlyle Group and South Africa's Old Mutual Private Equity have announced their agreement to acquire 100 per cent of South African tyre retailer and wholesaler Tiger Automotive from Ethos Private Equity and the company's founders for an undisclosed amount. Funding for this investment will come from the Carlyle Sub-Saharan Africa Fund and Old Mutual Private Equity Fund IV, and Tiger Automotive's founders will also re-invest equity in the company. The transaction is expected to close in early 2015, subject to regulatory approvals.
Tiger Automotive (TiAuto) operates the Tiger Wheel & Tyre tyre retail network as well as the new Tyres & More retail store format. The company was established in 1967 by Eddie Keizan and Keith Rivers and currently has 104 owned and franchised stores across Southern Africa, employing over 1,500 people.
Marlon Chigwende, head of the Carlyle Sub-Saharan Africa Fund, said: "Carlyle is pleased to be an investor in TiAuto alongside Old Mutual Private Equity and management. This is a robust business with a history of strong and consistent performance, run by a talented, experienced management team. As one of the most established and trusted brands in its sector in South Africa, TiAuto is well positioned to continue growing the business, and we are delighted to join them on this journey. Carlyle will also leverage its global automotive and consumer sector experience having previously invested in similar companies around the world."
"We are excited to partner with Alex and his team in writing the next chapter of the TiAuto story," added Jacci Myburgh, head of Old Mutual Private Equity. "We acknowledge the legacy that the founders and Ethos have created, and the honest, hardworking culture resonates deeply with us."
Alex Taplin, chief executive officer of Tiger Automotive, commented: "Management is excited and optimistic about the prospects that lie ahead for our new partnership with Carlyle and Old Mutual Private Equity. They represent a combination of best-in-class experience with South African relevance and global significance, which will support the company's growth plans. Having said that Management are sad to lose Ethos Private Equity as a partner in line with their investment horizon, they have made a meaningful difference in our business for which we will always be thankful. Management will co-invest significantly alongside Carlyle and Old Mutual, which illustrates our respective shared commitment. Thanks must also go to the many hardworking members of our team as well as our key suppliers, which work alongside us ensuring that we continue to give our customers the best service in the business."
Established in 2012, the Carlyle Sub-Saharan Africa Fund and its affiliates, with US$698 million of committed capital, have invested almost $300 million to date across a variety of industries, including logistics, mining services, retail and financial services, and across a variety of geographies, including Nigeria, Mozambique, Zambia, Tanzania, the Democratic Republic of the Congo and Southern Africa. The fund makes buyout and growth capital investments in private and public companies from offices in Johannesburg, South Africa and Lagos, Nigeria.