EKS wins teams' title in Cooper-supplied World Rallycross Championship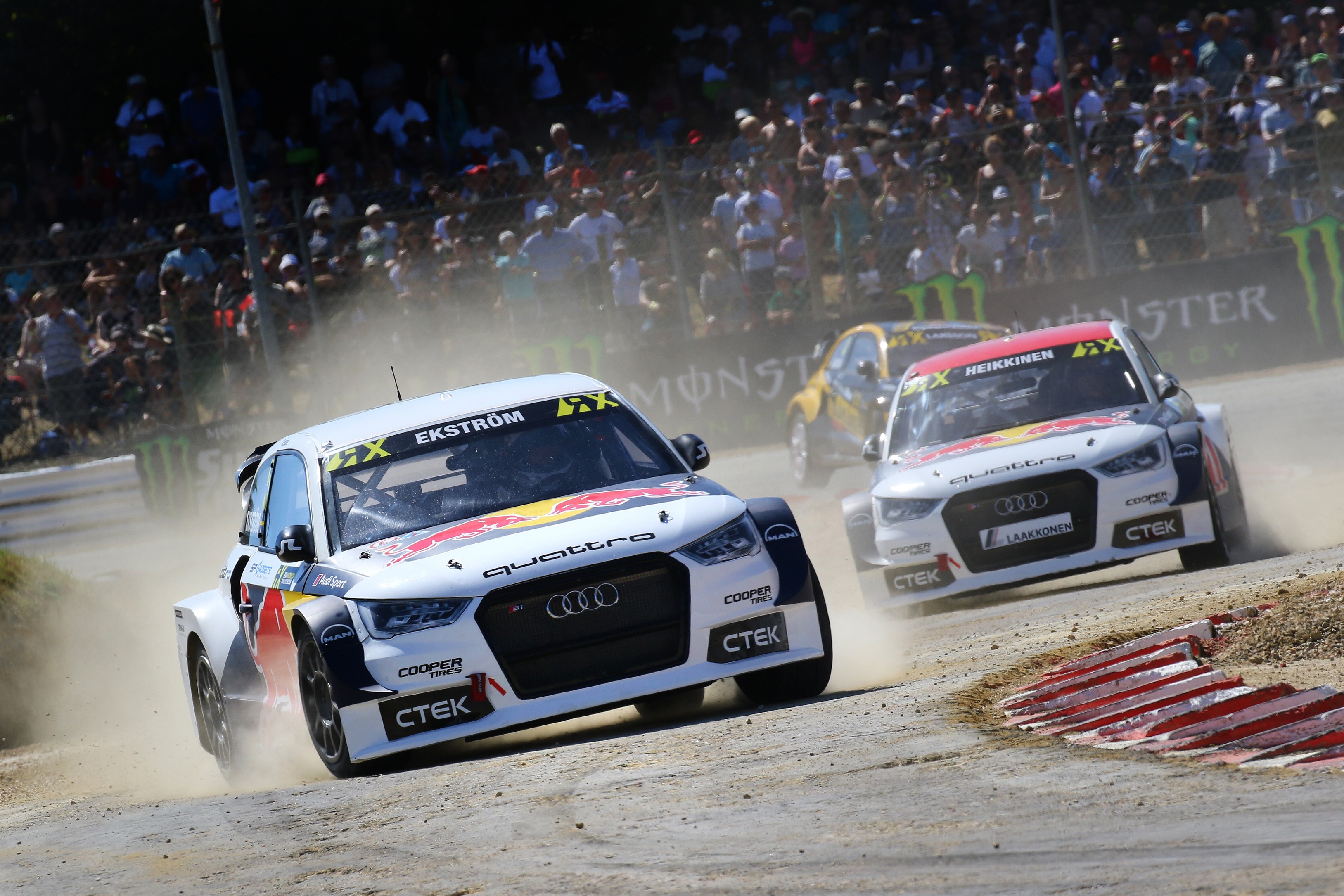 EKS has clinched the 2016 FIA World Rallycross Teams' Championship as team-mates Mattias Ekstrom and Topi Heikkinen racked up enough points during qualifying in Argentina – the final round of the season held last weekend – to scoop the coveted title ahead of Team Peugeot-Hansen.
Ekstrom was crowned this year's World RX drivers' champion at the previous round in Germany after scoring enough points to secure the accolade before the Argentina race. In a hotly contested three-way battle for second place in the 2016 World RX driver standings, it was Johan Kristoffersson who came out top – only one point ahead of Andreas Bakkerud and Petter Solberg who finished third and fourth respectively.
Sarah McRoberts, marketing communications manager for the series' tyre supplier, Cooper Tire Europe, said, "It's been a fantastic season for EKS and World RX, the competition has been close all year both in the drivers' and teams' championships.
"It's particularly rewarding for us at Cooper that our unique rallycross tyres – offering unrivalled levels of grip and traction on both tarmac and gravel – enable the drivers to push hard, and provide highly entertaining racing for the fans at each of the rallycross venues."
World RX managing director for IMG, Paul Bellamy, said, "Congratulations to EKS which has made it a double victory this year by winning both the drivers' and the teams' championships which is an extraordinary achievement."
Bellamy continued, talking after the World RX of Argentina, saying, "It's quite incredible to think that our second, third and fourth placed drivers are separated by only one point at the end of 12 events. Now we have a four-and-a-half month break before the 2017 season-opener in Barcelona next April."
The draft calendar for the 2017 World RX season consists of 12 rounds including an all-new race at Killarney race circuit in Cape Town, South Africa (11-12 November). Cooper will continue as the Official Tyre Supplier and Associate Partner to the FIA World Rallycross Championship.