Cooper Tire Europe motorsport season to begin with British F3 at Rockingham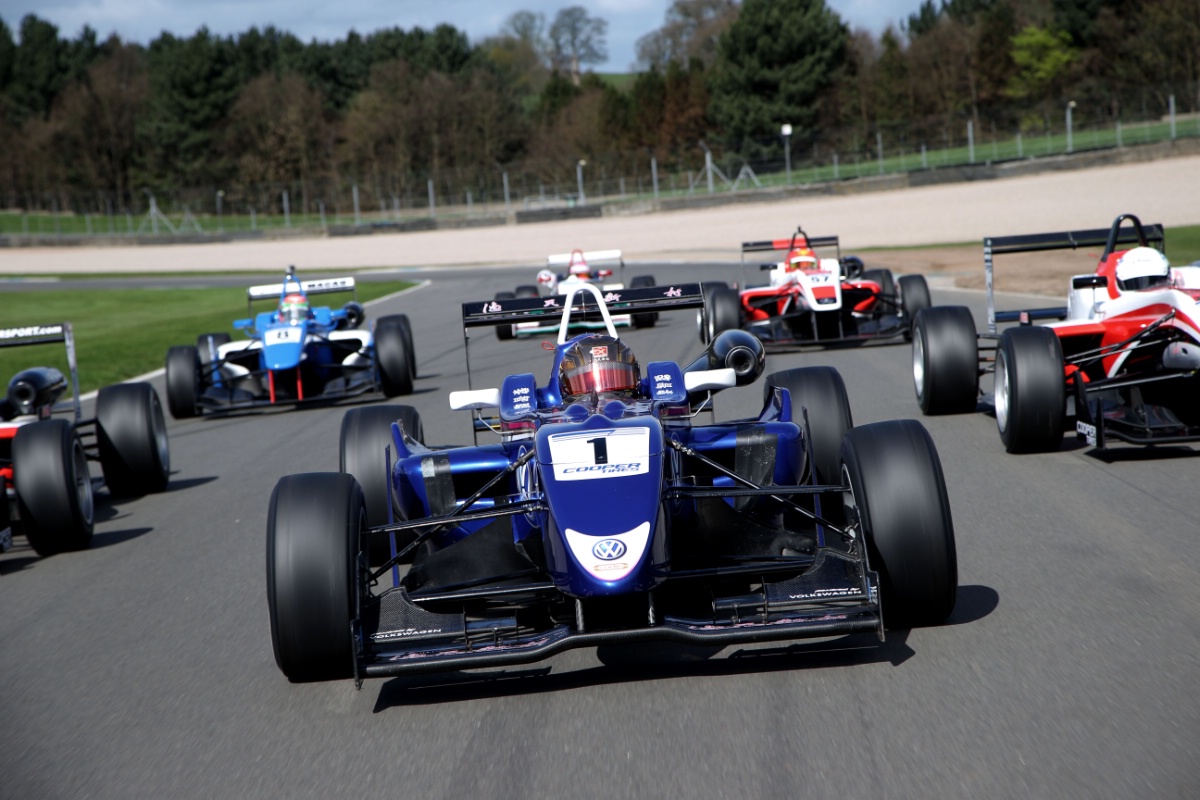 Cooper Tire Europe will begin its 2014 motorsport activities over the May bank holiday weekend, as the Cooper Tires British Formula 3 Championship begins at Rockingham Motor Speedway. The single-seater series has produced more graduates to Formula One than any other series.
British Formula 3 welcomes back paddock regulars Fortec, Carlin and Double R Racing for the 2014 season and the driver line-up has a distinctly international flavour with drivers from as far afield as the United States and China.
Peter Li Zhi Cong will represent Carlin having contested the Brands Hatch round of the 2013 season with the Farnham-based squad.
Fortec Motorsports will field three drivers for the season opener; Matt Rao and Martin Cao will take on the full 2014 campaign with the team, while Edinburgh-born Sam MacLeod is set to contest the season-opener with the Daventry team.
Over at Double R Racing, the team welcomes American hotshot Camren Kaminsky, who has made waves in his short motorsport career, becoming a race-winner in his maiden MSA Formula Ford season in 2013. Kaminsky is joined by Macanese rookie, Andy Chang.
Meanwhile, in Portugal, Montalegre plays host to the first ever round of the FIA World Rallycross Championship, to which Cooper is sole tyre supplier, having excelled in the rallycross field for several decades.
Its status as exclusive FIA World Rallycross Championship tyre supplier will associate Cooper with some top names this season. From ex-F1 star Jacques Villeneuve, to ex-WRC racer, Petter Solberg, a host of motorsport stars will compete on Cooper-shod machinery in 2014.
Sarah McRoberts, marketing communications manager for Cooper Tire Europe, commented: "It's a very exciting time for our motorsport division, particularly in terms of the World Rallycross Championship, which already has a great buzz around it for the forthcoming season.
"Rallycross is unique in terms of the mixed surface that drivers face, but also in terms of the demands placed on the tyres. They need to cope with two very different surfaces in asphalt and gravel and that is where Cooper really excels. We're very much looking forward to getting the season underway as we embark on a new era with World Rallycross."
The FIA World Rallycross Championship begins at Montalegre circuit in Portugal over the weekend of May 3-4, before visiting the home of rallycross – the UK's Lydden Hill – over the late May Bank Holiday weekend (May 24-25).
The Cooper Tires British Formula 3 Championship will run alongside the Avon Tyres British GT Championship at Rockingham on Sunday 4 and Monday 5 May.