SuperPro releases rear suspension parts for Isuzu pick-ups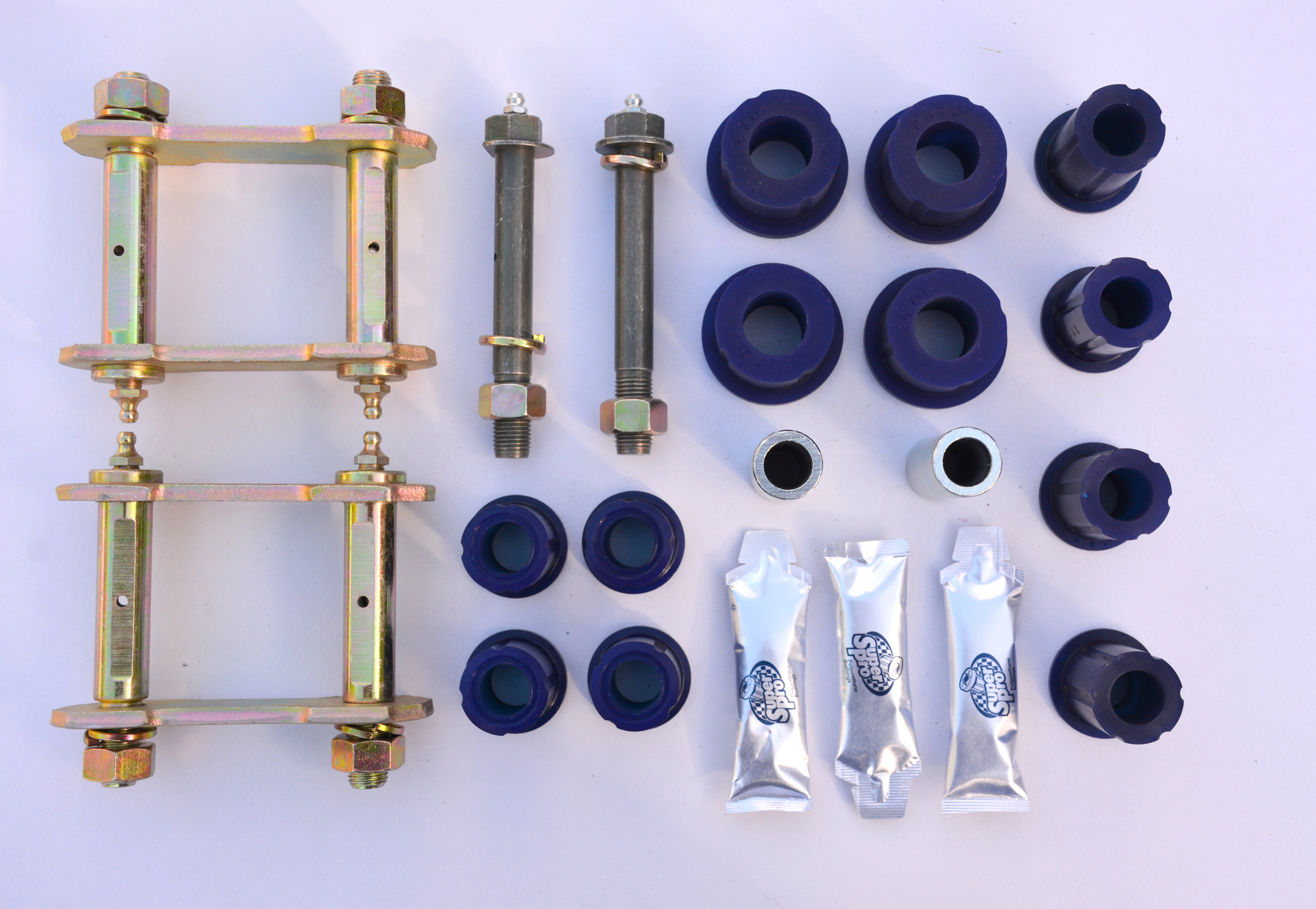 Australian chassis specialist SuperPro has launched two new rear suspension products on Isuzu Rodeo and D-max Pick-up trucks. Developed and tested in Australia, where both commercial vehicles enjoy popularity. SuperPro has developed a combined bush, shackle and pivot pin kit to help extend the life and improve the performance of rear leaf springs fitted to all Isuzu Rodeos and D-Max Pick-ups manufactured from 2003 to the present day.
For the spring to operate efficiently, free pivoting of the spring eye and shackle top bushes is essential. Suspension movement on or off-road and heavy payloads cause the spring to extend and compress – movement which is allowed by the rear shackle. If this movement is restricted the loads on the springs themselves are increased contributing to compromised performance and early failures.
To combat this, the SuperPro kits include shackle and pivot pins with integral grease nipples as well as high-performance polyurethane bushes. Re-lubricating the pins at each service will ensure free movement and protect against corrosion while the long-life and high levels of resilience of the SuperPro polyurethane bushes will keep everything working perfectly with greater precision and a more involving drive.
The kits will also be available as approved accessories from all Isuzu UK dealers.