WG Tanker Group celebrates 18 months with Westlake tyres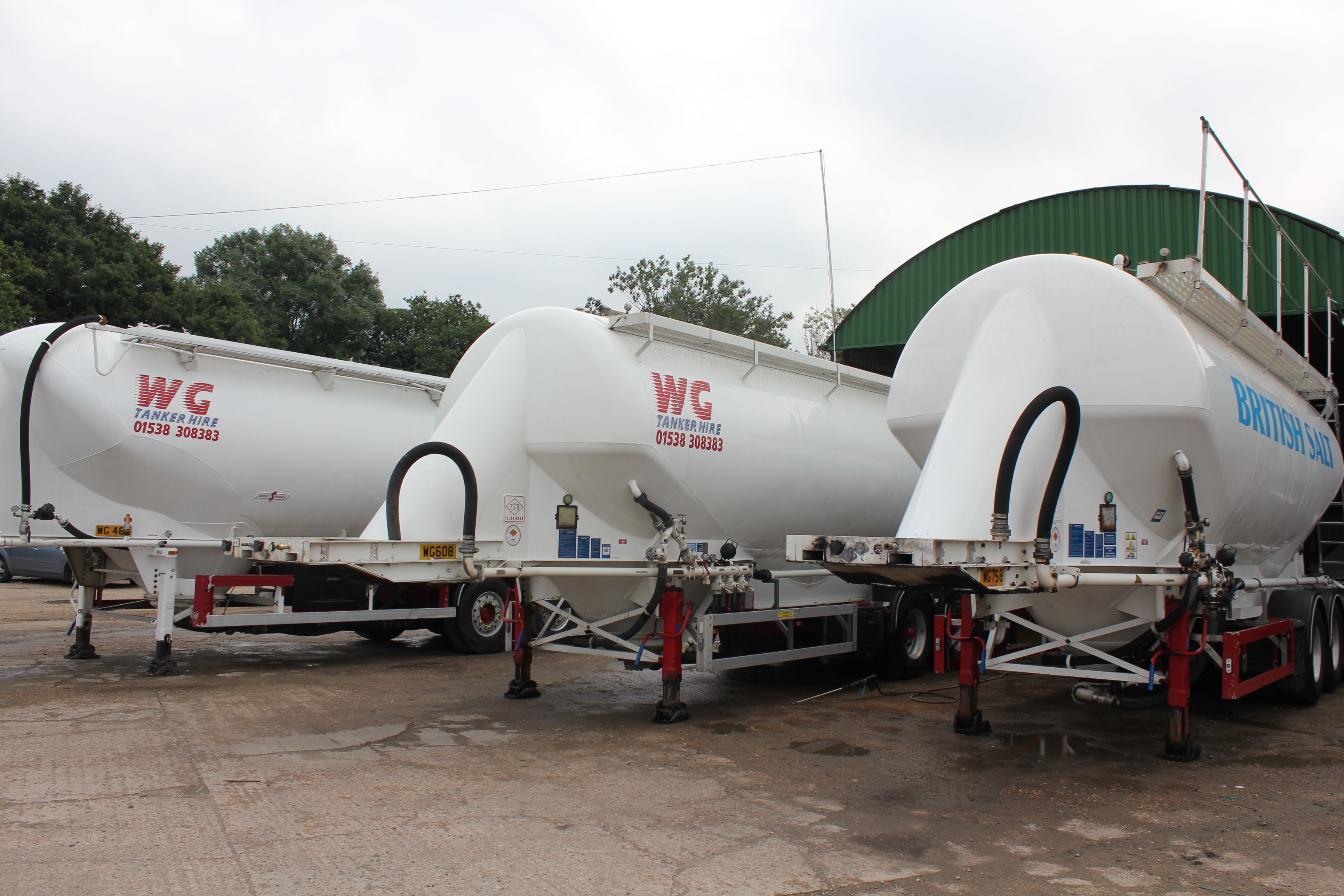 WG Tanker Group, which describes itself as a "one-stop-shop for all powder tanker requirements", is celebrating its relationship with Westlake tyres (distributed by Vacu-Lug Traction Tyres) 18 months in, saying it would not look elsewhere for a similar product.
Staffordshire-based WG Tanker Group runs a hire fleet of over 300 tankers of all types – from site storage tanks through to food tankers – from sites in Waterhouses, Foston and Tilbury. It also sells and repairs tankers.
Hire fleet manager Richard Warrington says that WG Tanker Group sources its tyres from ATS Euromaster (ATS). When WG Tanker Group asked ATS to supply a GT Radial tyre, ATS suggested the Westlake product – 385/65 R22.5 tyres for trailers – as it was a similar tyre.
"For the price, the tyres offer really good value for money," says Warrington, "and they do exactly what we want them to do."
As the Westlake tyre suits WG Tanker Group's needs, the company "has no plans to go elsewhere" and will continue to use Westlake tyres for trailer tyre replacements based on need, on a pay-as-you-go basis.
WG Tanker Group, formed in 1989, mainly uses Feldbinder and Spitzer tanks in its operation although it has other makes as well. The company is also an agent for German tank manufacturer Feldbinder. In addition to powder tankers, the group also has a specialist coatings department.
WG Tanker Group has a vast range of tanks and trailers in its hire fleet including tipping tanks, site storage tanks, cement tanks, ISO containers and tipping skeletal trailers.
"We hire to all major cement companies and the companies that haul for these," says Warrington, "We hire food grade flour tanks to all the major flour producers in the UK and we hire site storage tankers to all the major ground stabilisation companies in the UK and Ireland."
The group currently has an order for 31 hire tanks to go to Southern Ireland on December 1st 2014, to grout the Corrib gas pipeline on behalf of a major oil and gas company. It also has an ongoing project to supply tankers (tipping skeletal trailers and ISO containers) on behalf of a large sugar manufacturer.
Vacu-Lug is the sole UK distributor for all Westlake TBR (Truck and Bus Radial) tyres.