Tructyre, ATS Euromaster merging heavy tyre businesses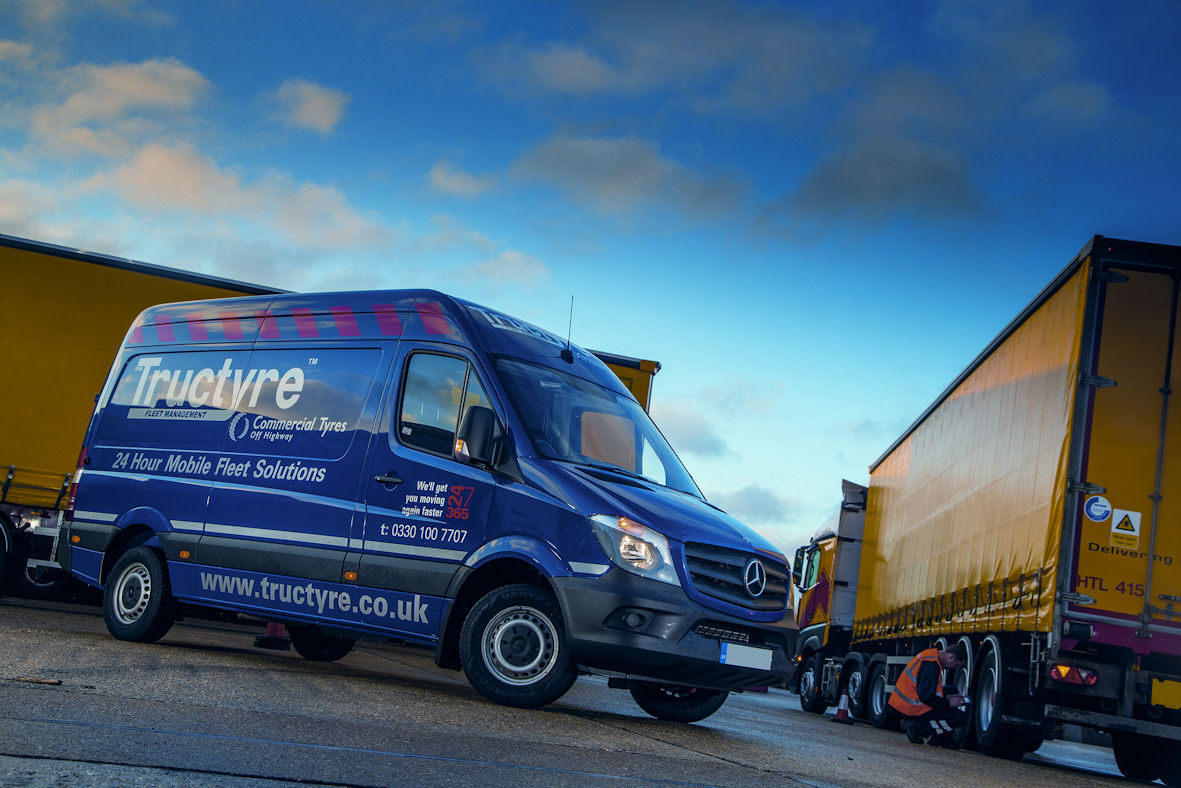 When Michelin acquired truck tyre supplier and service provider Tructyre almost a year ago, it gained one of the UK's most successful independent commercial vehicle tyre management groups. It now intends to evolve this asset into Britain's largest national heavy tyre business by merging Tructyre with the heavy tyre operation currently belonging to ATS Euromaster.
Vehicles with a gross vehicle weight (GVW) of 3.51 tonnes or more – including trucks, trailers, buses and coaches – will be serviced and shod by the new Tructyre ATS business. This will replicate Tructyre's proven business model in the south of England on a national scale, creating four additional regional divisions spanning the South West, Midlands, North and Scotland. Staff selected to transfer from ATS Euromaster to Tructyre ATS will add their heavy tyre experience to the five regions. Each division will be headed by a regional managing director and feature its own administrative function, local stocking points, call centre and Tructyre ATS-branded mobile service fleet. The first region to move to the new structure will be the South East, followed by the South West – both are expected to be set up by early 2019.
"Tructyre ATS is set to become the largest service provider in the UK specialising in the management of tyres for heavy vehicle operators. We will also be in the unique position of having the only truly consistent national offering for local, regional and national heavy fleet customers," notes Glenn Sherwood, Tructyre's founder and chief executive officer. "Our goal is to ensure we provide continuity and consistently high levels of service. We will draw upon the expertise of both organisations and utilise the latest tyre management technology to deliver first class service and maximum fleet uptime."
The focus for the ATS Euromaster tyre and vehicle maintenance business going forwards will be on light vehicles up to and including 3.5 tonnes GVW. This is a growth area for ATS Euromaster, not least due to the increasing number of light vans delivering online purchases throughout the UK. The streamlined ATS Euromaster operation will engage its light vehicle customers through a joint centre-based and mobile service approach. Until now, light vehicles have represented a little more than half of ATS Euromaster's commercial business, and Michelin anticipates that the new dedicated company will provide the strongest platform for growth opportunities.
"Our goal is to achieve long-term sustainability and to that end it makes sense for us to separate the two very different sides of our business," says Martin Kellett, group managing director of ATS Euromaster. "By setting ourselves up in this way, our teams will be able to deliver tailored support and the highest standards of dedicated customer service.
"This will also create significant opportunities for our people whose experience and talent will form the core of each business," adds Kellett.
Mixed vehicle fleets will be reviewed on an individual basis, and it is likely those operating predominantly light vehicles will remain ATS Euromaster customers, with heavy vehicle work contracted to Tructyre ATS. Fleets primarily operating heavy vehicles are likely to transfer to Tructyre ATS, with car and van work contracted to ATS Euromaster. National fleet customers will continue to be managed by ATS Euromaster until all Tructyre ATS regions are fully operational.
In September 2018, Tructyre became the third-party provider for truck work previously carried out by ATS Euromaster's hub in Southampton, with locally based mobile service technicians from ATS Euromaster transferring to Tructyre.
Tructyre was also recently named leader of the consortium behind the TyreWatch predictive tyre management system, and we assume that Tructyre ATS will continue to have a close involvement with this project. Glenn Sherwood announced the launch of TyreWatch during the summer, claiming that the system, more than three years in development, can "prevent 95 per cent of tyre-related breakdowns." The system works by connecting sensors continuously monitoring tyre pressure, temperature, vehicle speed and GPS location to TyreWatch's servers, which in turn alerts drivers, fleet managers, and tyre servicing providers where action should be taken.