Tructyre ATS transition now complete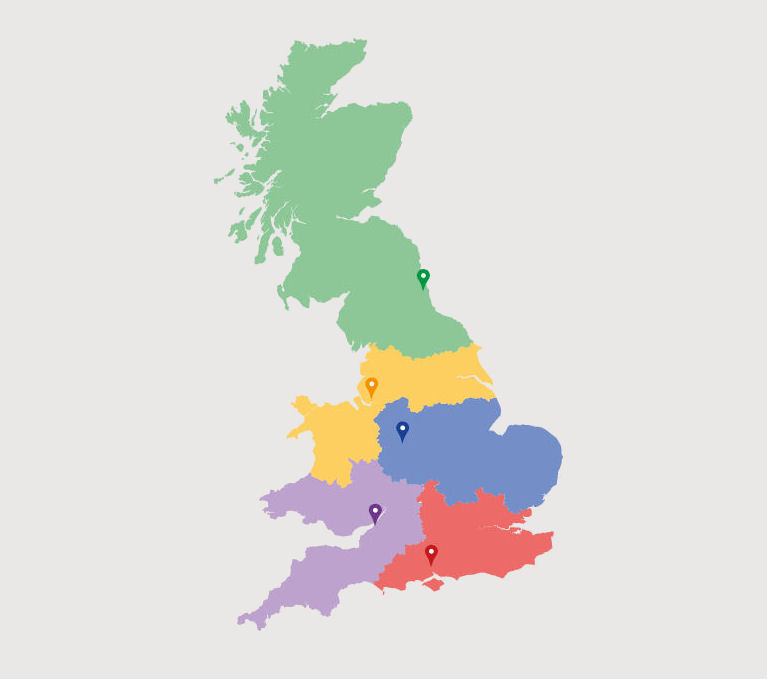 Last October, Tructyre ATS announced plans to create a new nationwide tyre management specialist with the merger of Tructyre and ATS Euromaster's heavy tyre operation. The company says that after "eight months of hard work" it has completed this transition.
Four new Regions have been created. These mirror the operational model of the established South & South East Region and bring Tructyre ATS's tyre management model to the entire UK. Each Region maintains its own office, which is home to its service centre, fleet administration and sales team. Each office is also supported by a dedicated team of tyre technicians who operate from a network of local service zones and stocking points. Tructyre ATS comments that this structure is "designed to ensure the best knowledge of the area and our customers' fleets."
The service of fleets operating nationwide is facilitated by fully-integrated systems. Tructyre ATS designed these to provide a seamless service across the country. "These customers benefit from having just one proactive tyre service and roadside support provider for their fleet. With the peace of mind that our high level of industry compliance gives to their business," comments Tructyre ATS.
The company now employs more than 550 tyre technicians across the UK and runs a fleet of over 100 new and fully-equipped Mercedes Benz service vehicles. To keep fleets mobiles, the eight new Tructyre ATS warehouses and 45 new service centres stock some 90,000 new and retreaded tyres.
"To accomplish this project in such a remarkably short timescale was wholly due to the dedication of our valued employees – a sincere thank you to you all," writes Tructyre ATS. "However, we recognise a project of this magnitude is not without its operational challenges and our level of service did not always meet the Tructyre benchmark. To ensure we continuously exceed the performance you expect we are implementing new systems, technologies and service programmes.
Tructyre ATS thanks its customers for their "trust and support during this exciting transition" and comments that the positive feedback it has received about the operational benefits of the Tructyre service model "confirm we are on the correct plan."