Federal builds Russian connections with Man U visit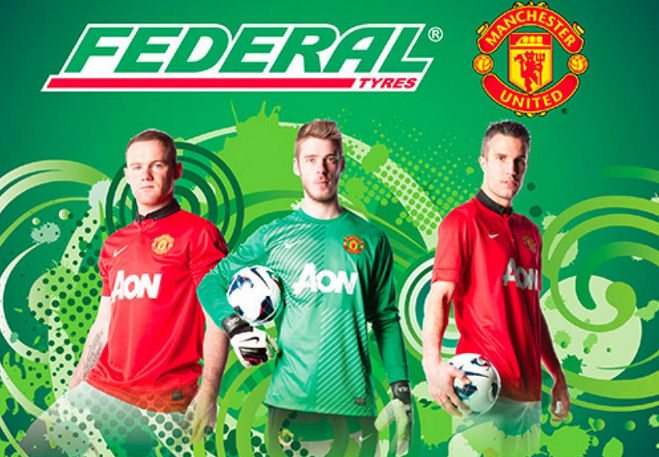 Federal Tyres is using its link with Manchester United FC to foster its current focus on the Russian market. The Taiwanese tyre maker invited a select group of Russian tyre dealers and journalists to the UK this week as part of its 'Awaken the Champion Inside' campaign in Russia. The guests watched Manchester United take down Hull City by three goals to one and Federal used the three-day event to develop stronger connections with its Russian distributors, dealers and customers.
"As we move into the second half of 2014, Federal Tyres will launch our next phase of promotional activities for the Russian market," shared Steve Hsu, deputy manager of Federal Tyres' Global Sales Division. "One of the highlights will be a banquet in Moscow to celebrate our 60th anniversary and to say a big 'thank you' to our valued local partners. We are also increasing our presence at the point of sale, with image corners in stores to create a more powerful brand identity for dealers and consumers." He added that Federal will capitalise on its Manchester United sponsorship at leading Russian motor shows throughout this year.
In March, Federal Tyres shared its aim of capturing a ten per cent market share in Russia by 2019 and its goal of doubling the number of wholesalers it has in the country every year for the coming five years. Company CEO Jamie Ma described Russia as one of Federal's top priority growth markets. "Federal Tyres is working hard to build on our strong foothold in Russia and to raise the profile of our brand," commented Ma. "Our partnership with Manchester United is the perfect way to achieve that. The Club has 659 million followers worldwide, and 18 million of them are in Russia alone. Russian football fans and drivers alike are seeing the values Federal Tyres shares with Manchester United. We both believe in innovation, performance and heritage; most of all, we are both winners."