Bridgestone sees 42% increase in CV Show visitors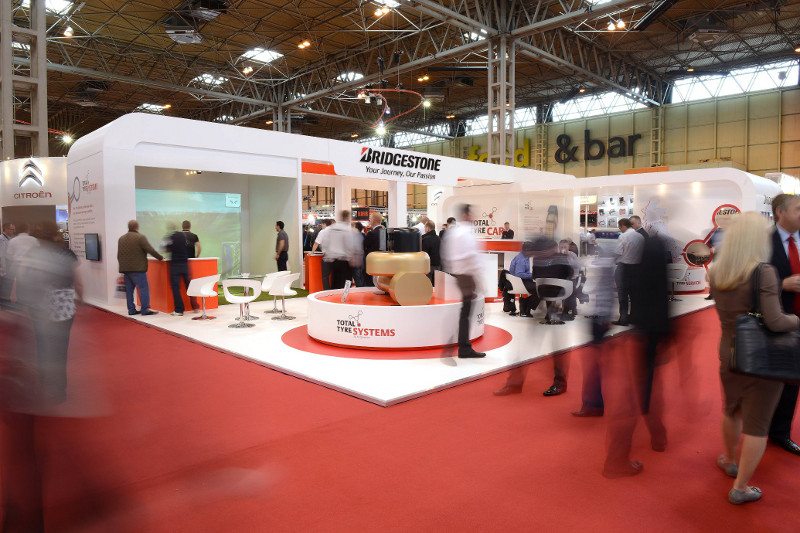 Bridgestone's stand at the 2014 edition of the CV Show reflected the prevailing opinion that this year showed an upturn in attendance. The tyre manufacturer, exhibiting its Total Tyre Life, Total Tyre Services and Total Tyre Systems tyre management components, said it saw a 42 per cent increase in visitor numbers on the previous year's event. Bridgestone said that it hoped to convert the additional exposure of its Total Tyre Care package into increased business.
Bridgestone called The CV Show its most significant opportunity of the year to communicate key messages and generate new business leads. Product and marketing manager Andy Mathias said the decision to exhibit at the show in such a prominent manner had already been vindicated, with a number of leads identified over the three days.
He said: "I am delighted with the feedback we have received from both existing and potential customers. The theme and the messages of the stand were clear and were communicated to fleets with enthusiasm and professionalism. There was a great sense of teamwork on the stand across Bridgestone UK and Ireland as well as office and field-based personnel.
"We held meetings with fleets who between them have in excess of over 40,000 vehicles, so even if we manage to convert a quarter of these leads, the show will have been a quantitative and qualitative success."
Bridgestone's UK managing director John McNaught agreed, adding: "I heard from many people – customers and staff included – that this was by far the best stand we have created. Preparation was very good, people understood their roles and an exhaustive pre-show activation plan was completed well in advance, which reaped dividends."
Bridgestone's stand also boasted a 'longest drive' competition within a golf simulator section. This was the first time Bridgestone has opted to showcase its provision of golf products and accessories at an industry show. The manufacturer calls this move an attempt "to bring a huge company asset to a new audience, who may not be aware of the strength of the sports range."
Mathias added: "Our golf simulator was another point of difference that we hadn't leveraged before and it was hugely successful in driving more people to our stand."