Man Utd association leading to Russian gains, claims Federal Tyres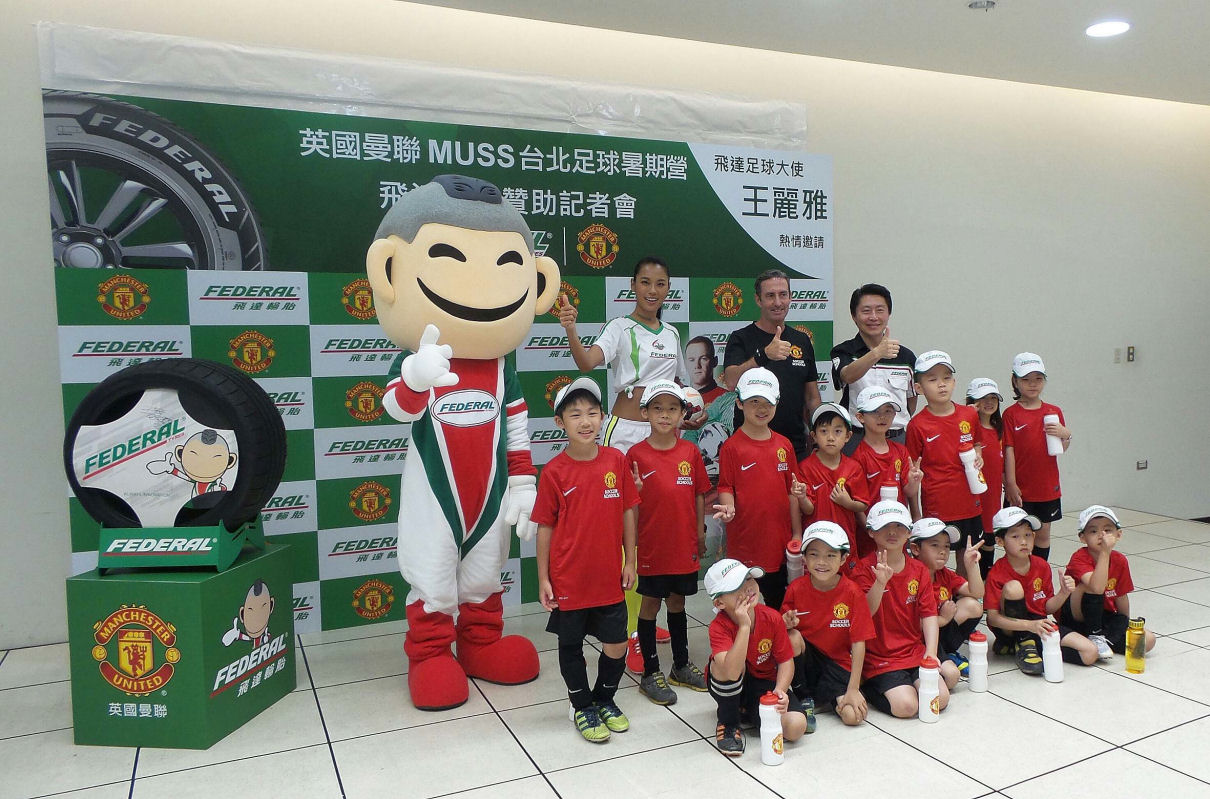 Following the unveiling of Federal Tyres' latest marketing activity with Manchester United in Russia, Tyrepress got in touch with marketing manager Geoffrey Chang to ask a bit more about the attraction of the club and the English Premier League for a brand trying to make waves in Russia. Federal became the club's Official Tyre Partner in the Russian and Taiwanese markets at the beginning of last season. While things haven't gone entirely to plan on the pitch for any of the three men placed in charge of the club since Sir Alex Ferguson's departure – most recently Louis van Gaal's home defeat to Swansea – and doubts have been raised about Manchester United's value as a brand partner (especially given its multiple tyre partners), Federal remains ebullient about the deal.
Tyrepress: What is the attraction of Manchester United and Premier League football for a Taiwanese brand marketing domestically and in Russia?
Geoffrey Chang: Quite simply, our Manchester United sponsorship is the best possible way for Federal Tyres to make the connection with Russian drivers we need to achieve our goals. It is the number one club in the number one sport in the world – they have 659 million followers globally. There are 50 million football fans in Russia, and nearly 18 million of them follow Manchester United; last year, they had a TV audience of 140 million in Russia.
But it is about more than just statistics. At Federal Tyres, we feel a real affinity for the club. Our values are so alike: innovation, breakthrough, performance, heritage. The great Manchester United sides have all been passionate and progressive with a maverick side, just like Federal Tyres. And we are both international brands that take great pride in our roots. But most of all, Federal Tyres and Manchester United are both winners.
Tyrepress: How does Federal quantify the success of its association with Manchester United?
We have created a number of incentive packages based on our sponsorship of Manchester United, and already we have seen an 80 per cent boost in sales amongst distributors in Russia. That is an outstanding return on investment, and we fully expect that sales trend to be reflected in end-user purchases this year.
Federal's brand equity in Russia is higher than it has ever been: drivers and distributors recognise our logo, they understand our brand and they trust our products.
Tyrepress: Did Manchester United's relatively poor performance last season cause any disappointment from a business point of view?
We'll leave the football to the experts, but the fact is Manchester United didn't become the world's biggest club overnight. Manchester United is built on a long heritage of success – just like Federal.