Mitas bringing new CHO sizes to Agritechnica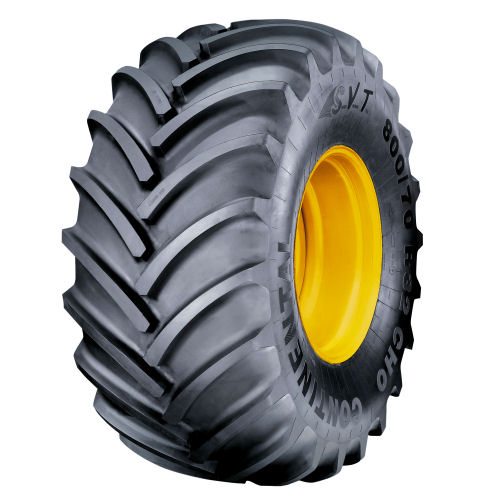 Next month's Agritechnica 2013 fair in Germany gives Mitas the opportunity to show off the latest additions to its range of CHO (cyclic harvesting operation) tyres intended for large combine harvesters. The company will present five new Mitas and Continental-brand CHO sizes.
"The range extension of CHO tyres proves these tyres are a favourite choice of combine harvester producers," says Andrew Mabin, Mitas' sales and marketing director. "Mitas now offers six sizes of CHO tyres on worldwide markets under the Mitas and Continental brands."
The company's complete CHO range now includes the following sizes: 900/70R32 CHO 182A8/179B, 680/85R32 CHO 178A8/175B, 800/70R38 CHO 178D/181A8, 900/60R32 CHO 176A8/173B, 900/60R38 CHO 178D/181A8 and 800/70R32 CHO 175A8/172B. All except for the last-mentioned size are new additions.
CHO tyres are capable of higher maximum loads than more conventional tyres, and at the same time the tyre permits higher yields through gentler ground handling in the field and more comfort on the road. Hans-Ulrich Klose, head of the automotive engineering unit at Mitas, notes that "in CHO, we designed a tyre capable to carry more load at a lower tyre pressure."