Mitas previews additions to SFT range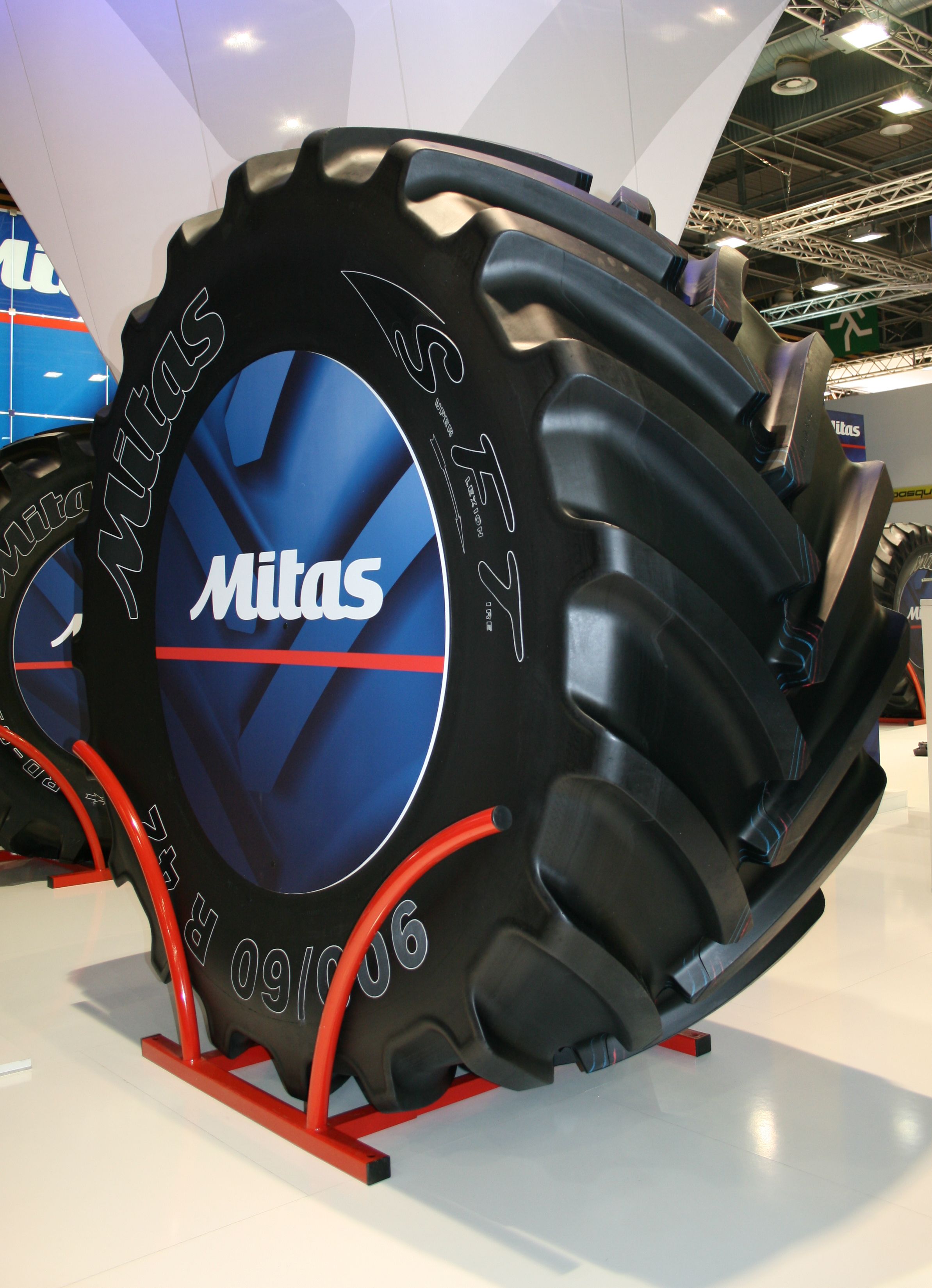 New sizes have been added to the Mitas Super Flexion Tyre (SFT) range. At this week's Agritechnica fair in Germany, the tyre maker gave word of six new fitments for the SFT, a range designed for high horsepower tractors and initially sold in the North American market prior to their global release next year. The new sizes are 900/60R42; 710/60R34; 650/60R34; 710/65R46; 750/65R26 and 580/85R42.
"Mitas SFT draws on the performance of Continental SVT farm tyres," said Andrew Mabin, Mitas' sales and marketing director. "Mitas has recently invoked the option to extend the contract, manufacturing Continental agricultural tyres for an additional five years through 2019."
According to Mitas, the main advantage SFT offers is the flexibility of variable inflation pressure and optimal performance according to application. "Flexible ultra-strong sidewalls allow low inflation pressures for high load carrying capacities, gentle ground handling and higher yields," the tyre maker comments.