Agritechnica launch for 'revolutionary' Mitas concept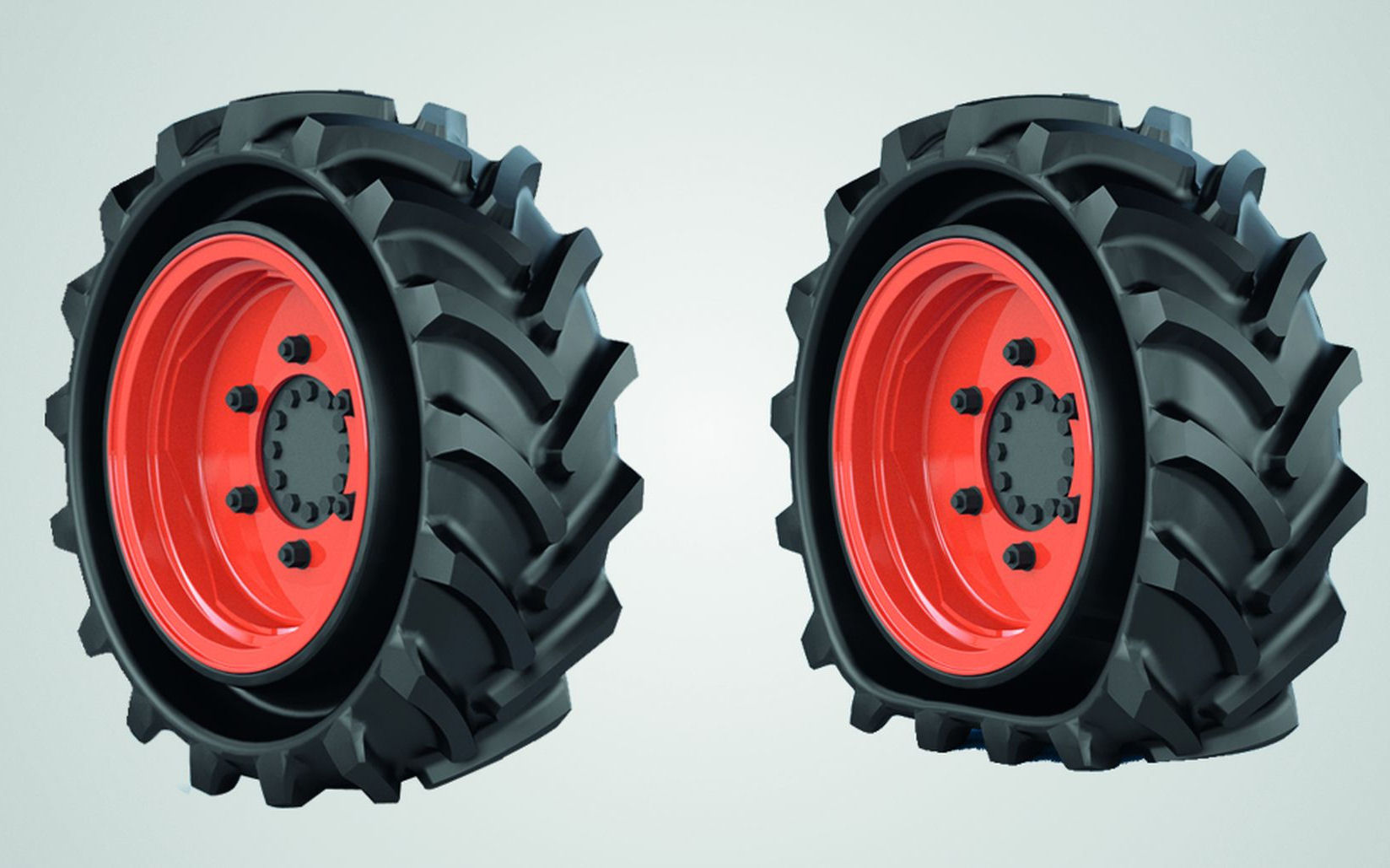 The global premiere of the Mitas "PneuTrac" concept tyre will take place at the upcoming Agritechnica fair in Germany. Mitas describes the concept tyre, which pairs a traditional pneumatic tyre with a rubber track, as revolutionary.
"Mitas PneuTrac is a real revolution in the design of tyres," said Andrew Mabin, Mitas' sales and marketing director. "Mitas stands out as an innovator in the tyre industry. This concept shows that we are thinking outside the box of current tyre-producing practices with a strong focus on what will benefit farmers. We still have some way to go to bring the concept into a commercial product but the initial results look very promising challenging the design of the conventional tyre and cost of tracks."
According to Mitas, PneuTrac provides better traction efficiency with lower slippage, which results in lower operational costs and potentially higher crop yields when compared with standard tyres. PneuTrac ensures stable driving at low inflation pressures, thus ensuring comfort and safety with no need to adjust inflation pressure.
"The test of PneuTrac made at our testing facilities provided us with argumentation that this concept is a great piece of work with clear benefits for enhanced performance of agricultural machinery," said Hans-Ulrich Klose, head of Mitas' automotive engineering unit. "We will unveil the results of the test during Agritechnica."