Tag: trail bike tyres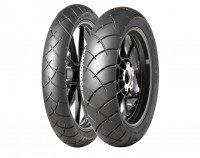 The Dunlop TrailSmart has been replaced in key sizes by a successor tyre, the TrailSmart Max. In addition to building upon the previous-generation tyre's wet and dry grip characteristics, Dunlop Europe says new technologies have been used to improve the TrailSmart Max's handling and durability.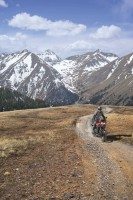 The Dunlop TrailSmart, the manufacturer's tyre for the fast-growing trail sector of the motorcycle market, has impressed tyre testers at two magazines. It was the only tyre to receive five stars in both wet and dry handling in a recent MotoMag test, while Motorrad described the tyre as "near unbeatable in the wet emergency braking test from 100km/h."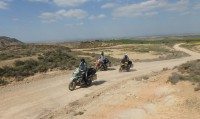 The global rollout of Michelin's Anakee Wild trail bike tyre gets under way this month, with four radial fitments – two front wheel and two rear – available in the initial range. While the launch portfolio includes sizes for the 'flagship' bike in this category, the BMW R 1200 GS, three additional sizes will join the line-up during the course of this year, extending coverage to most trail bikes on the market. According to information supplied by Michelin, the tyre trio arriving later in 2016 will be non-radial fitments.