'Max' – successor to Dunlop SportSmart2 announced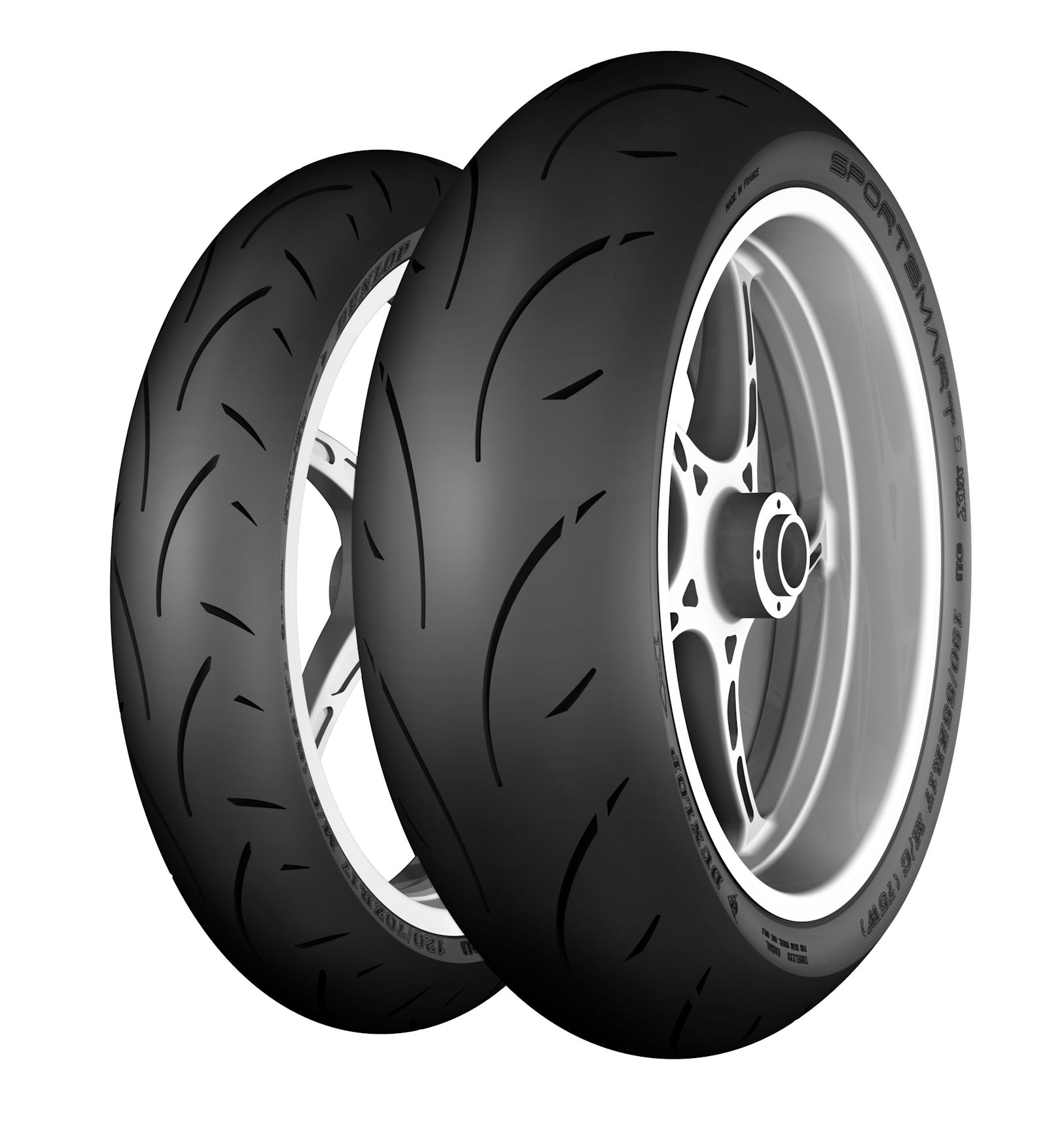 The latest Dunlop tyre for the hypersport sector has been launched, and will be available in time for next year's riding season. The new Dunlop SportSmart2 Max succeeds the SportSmart2 and is primarily designed for street performance, with track capability also thrown into the mix. Lessons learned during Dunlop's participation in endurance racing and when developing the sport touring RoadSmart III are both said to have influenced the new tyre.
According to Goodyear Dunlop, the Dunlop development team in Europe held "high objectives" when developing the SportSmart antage while also setting a new test benchmark for handling, feedback and low wear. To achieve this, the Dunlop team focused on four development areas:
Rayon ply and front aramid JLB construction
Taking knowledge gained through experience with the RoadSmart III, Dunlop decided upon a front construction that offers sustained performance and a reduced warm-up time; the construction reduces tyre deformation caused by centrifugal forces at high speed, especially at lean angles, and Goodyear Dunlop states that its own testing shows that tyre durability is 25 per cent better than for the SportSmart2.
Another important consideration for the Dunlop engineers was to design a tyre that offers optimum handling from lower temperatures. "This new construction gives riders confidence, whether on a road trip or a trackday," writes Goodyear Dunlop.
Optimised front profile and revised sidewall transition
While Goodyear Dunlop notes that the SportSmart2 was "well regarded for its grip," it adds that it wanted to go a step further in enhancing the handling for the 'Max'. "The new profile offers lighter handling and more involved feedback during corner entry and a reduced stand-up tendency when braking in curve," the manufacturer adds.
Continuing the Max theme, at very high cornering speeds the new stepped edge sidewall design is said to give improved confidence at extreme lean angles.
Tri-polymer blend and high dispersion silica compound
To improve wet performance without compromising dry grip, Dunlop has developed a compound that is able to expand the contact patch to provide maximum grip in wet and cold conditions. Its test show a four per cent improvement in wet grip compared to the predecessor tyre.
Multi-Tread at the rear
The Dunlop philosophy of 'Stronger for Longer' is credited with bringing the brand "unrivalled success" in the FIM Endurance World Championship. Dunlop-equipped bikes have won 16 World Championships since 1994 and the trademark Multi-Tread rear tyre is considered by Goodyear Dunlop to be a key element in these wins. The SportSmart2 Max incorporates an endurance centre compound and a high grip shoulder compound to ensure even wear and consistent road performance.
"By taking the learnings from a diverse range of successful road and track products, including RoadSmart III, FIM Endurance World Championship Race tyres and the existing strengths of the SportSmart2, we have been able to create a hypersport tyre which brings considerable improvements in mileage, wet performance and offers exhilarating handling with precise steering feedback," comments Andy Marfleet, Goodyear Tire & Rubber's motorcycle EMEA marketing manager. "Our latest GP Racer D212 track tyre will go on sale in January, and the SportSmart2 Max in February, meaning Dunlop will have the freshest and most innovative product line up in the hypersport segment."