5-star Dunlop TrailSmart 'near unbeatable' in wet braking – tyre testers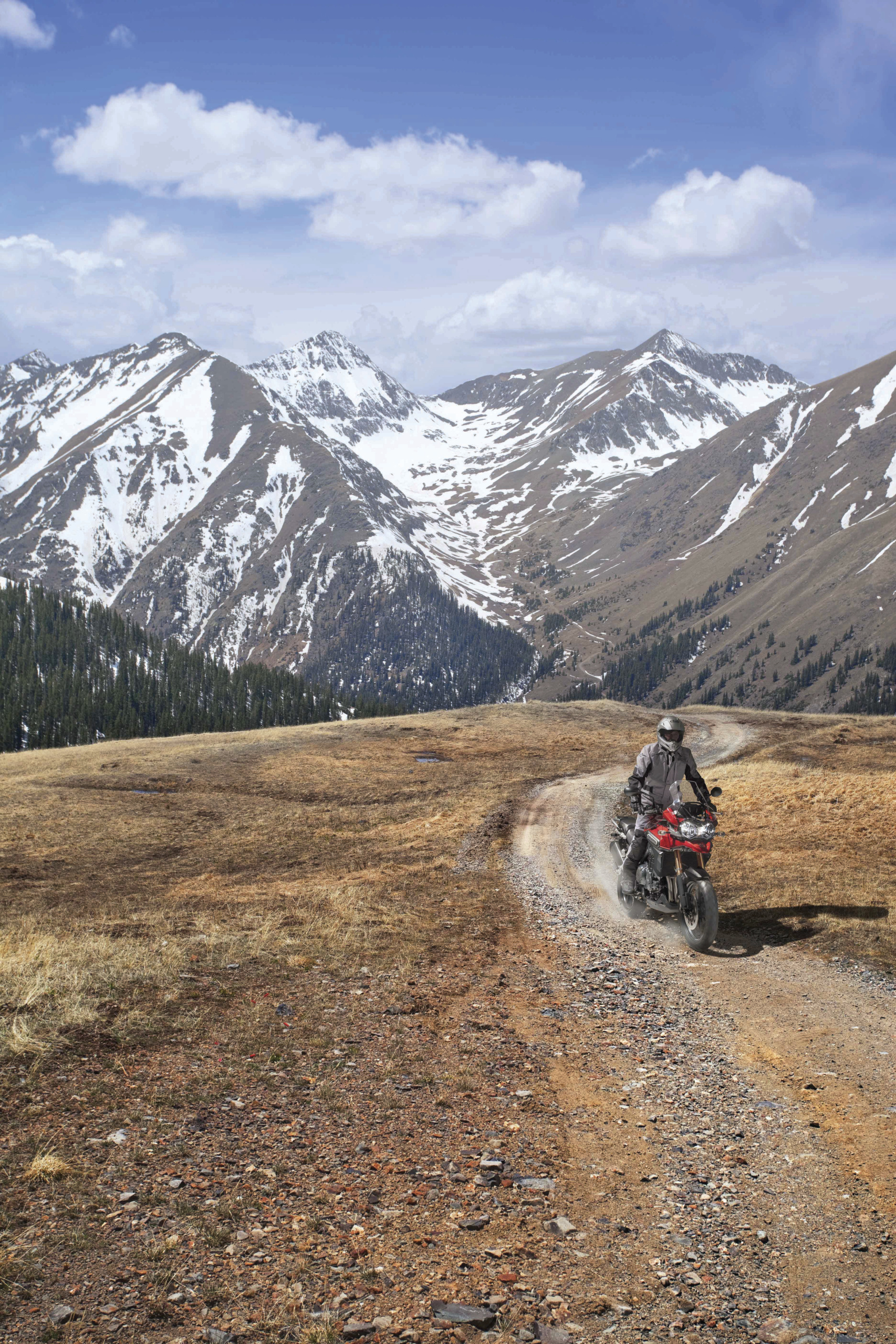 The Dunlop TrailSmart, the manufacturer's tyre for the fast-growing trail sector of the motorcycle market, has impressed tyre testers at two magazines. It was the only tyre to receive five stars in both wet and dry handling in a recent MotoMag test, while Motorrad described the tyre as "near unbeatable in the wet emergency braking test from 100km/h."
In the MotoMag test, published July 2016, having been conducted at Fontage Proving Ground on a BMW R1200GS (120/70R19 Front, 170/60R17 Rear), the TrailSmart was described as comparable to a sports tyre in dry conditions;   "Turn in is particularly easy, with very light handling," the magazine wrote. In the wet, the same testers praised the TrailSmart as having "excellent grip and feedback."
Meanwhile Motorrad magazine was impressed by another element of the TrailSmart's performance. In an emergency wet braking test, the magazine awarded it a strong 90 per cent rating for its ability when stopping from high speeds in treacherous conditions. The test results were published in May 2016 after testing on public roads and Mireval Proving Ground, using a BMW R1200GS (120/70R19 front 170/60R17 rear).
Andy Marfleet, moto marketing manager, EMEA said that the results confirmed Dunlop Europe's own findings: "The recently launched TrailSmart used our advanced technologies such as Jointless Belt Construction with the aim of offering improved handling in a variety of conditions. Trail riders demand this stability and confidence on the road.
"But with the capability that allows the more adventurous rider to push on where the trails begin. We are pleased that the strong wet and dry performance of TrailSmart has been recognized. It was our goal to design a tyre that met the demanding and varied needs of European trail bike riders."
In addition to offering adventurous riders the opportunity to explore off-road, many riders are choosing trail bikes to enjoy the feeling of confidence that comes from a high riding position offering great visibility in traffic.
For Dunlop Europe, this growing demand and increasingly varied use of trail bikes means that considerable design and development resources have to be invested in ensuring that a trail tyre performs in all conditions. The manufacturer launched the TrailSmart in 2015.