Dunlop launches TrailSmart adventure bike tyre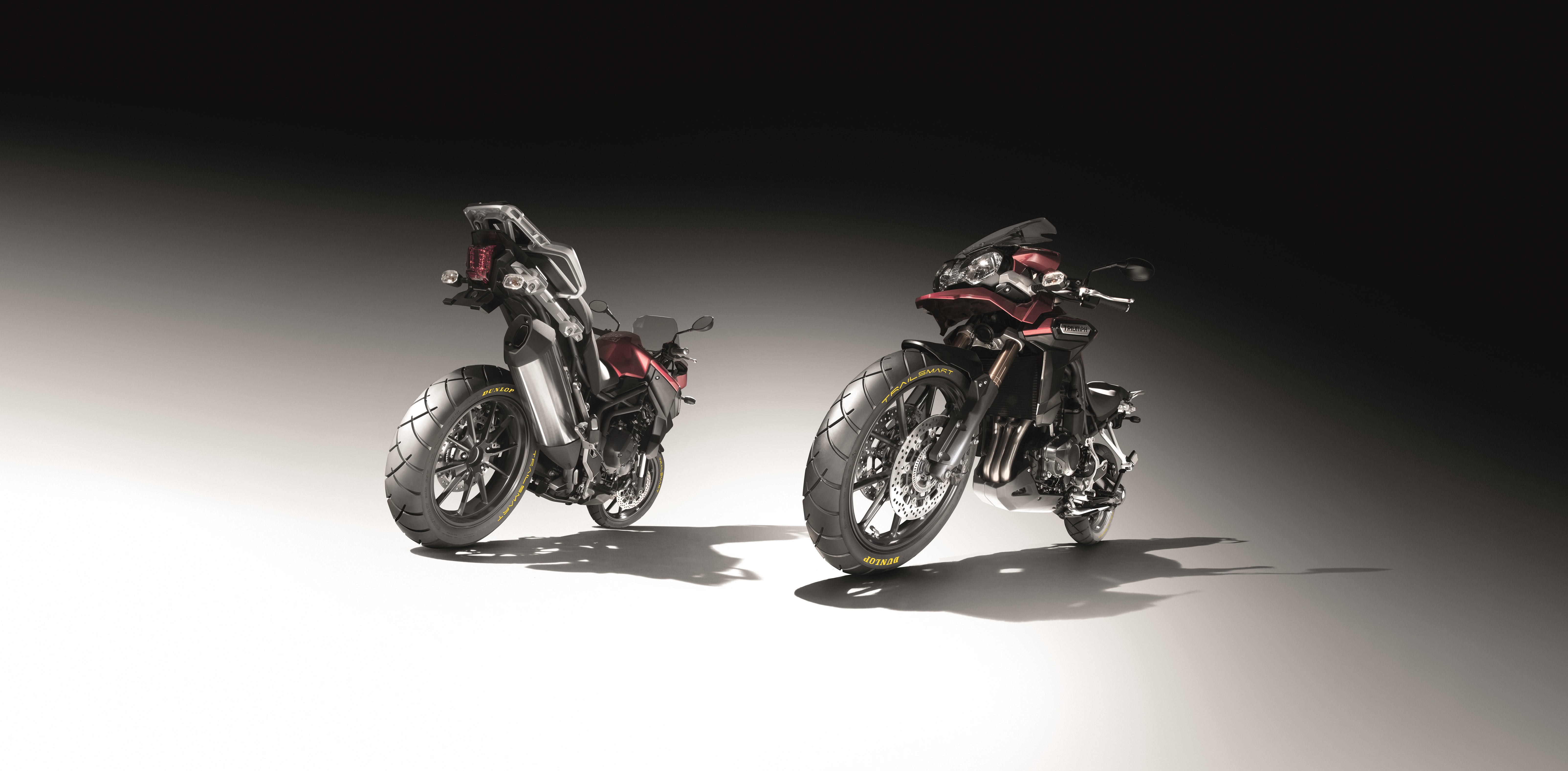 Dunlop has launched TrailSmart, a tyre designed for modern adventure bikes and riders. The brand said the new tyres have "exceptional" wet and dry grip, improving handling both on and off-road, along with increased mileage. The tyre builds on the achievement of the DunlopTrailmax TR91 tyre, tailored for the evolving adventure bike segment.
Dunlop characterises today's adventure bike rider as "one who expects the performance from past super trail bikes, while also demanding all-around capabilities and comfort to suit long-distance riding. They seek modern conveniences, while still wanting to ride hard towards the next adventure."
The tyre's wet grip is achieved through a new high-silica content compound and a cosecant "cross groove tread" pattern. An optimised land to sea ratio works to improve grip in the dry. Optimised groove angles across the section – in addition to the gaps between tread blocks – help the tyre achieve better off-road performance.
The tyre also boasts several wear and mileage features such as an optimised pitch number, balanced block stiffness and optimized groove width, generating an average increase in mileage of 14 per cent over its predecessor. This figure was proven by external tests conducted by MTS (ES) in July 2014, using sizes 110/80 R19 and 150/70 R17 on a BMW R1200 GS.
"We are thrilled to announce the launch of the Dunlop TrailSmart tyres. As Dunlop riders continue to expect adventure and the 'forever forward' lifestyle, these tyres offer both on and off-road capabilities in a 90/10 ratio, while also delivering increased mileage and exceptional wet and dry grip," said Andy Marfleet, marketing manager Moto – EMEA.
Rolling out between early February and April 2015, the tyre will be available in 14 sizes.