Tag: TomTom Telematics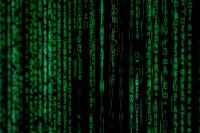 It is not unusual for the start of the year to be replete with corporate acquisitions. Some even happen while much of the western world is enjoying Christmas and new year holidays. While European FinTyre Distribution (EfTD) did indeed enact the latest move in its ongoing strategic purchasing programme during the 2018 holiday break, it seems that this year February was the month of choice for getting the chequebooks out, with Bridgestone, Michelin and – in the UK at least – Goodyear all announcing strategic spending. For different but connected reasons all three challenge us to consider the impact of changing mobility trends.

Bridgestone Europe NV/SA, the Europe Middle East and Africa (EMEA) subsidiary of Bridgestone Corporation, has entered into an agreement with TomTom to acquire its telematics business for a cash consideration of 910 million euros. Michelin had also been named as a suitor for the business when the news that TomTom Telematics was for sale emerged in November 2018.