Tag: JK Tyre & Industries Ltd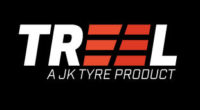 In June and July, J.K. Organisation company JK Credit & Finance acquired 50.003 per cent equity shares in Indian start-up Treel Mobility Solutions Pvt. Ltd. JK Tyre & Industries has now obtained 26 per cent equity in the smart tyre system specialist from its group sibling and rebranded Treel as a 'JK Tyre Product'. JK Tyre paid Rs 59.8 million for its 26 per cent share in Treel; JK Credit & Finance continues to hold 24.003 per cent in the company.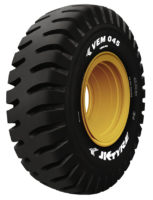 JK Tyre & Industries has entered the Limca Book of Records – India's answer to Guinness World Records – for having the country's largest OTR tyre. This colossus is the VEM 045, a tyre that in size 40.00-57 stands 12 feet tall and weighs around 3.4 tons. JK Tyre introduced this specific tyre dimension as a fitment for India's biggest rigid dump truck, a vehicle with a payload capacity of up to 240 tons.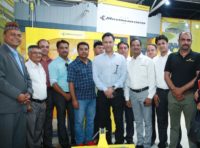 On 14 June JK Tyre & Industries Ltd inaugurated the first JK Retread Centre in Pokhara, Nepal. The new retread centre adds is part of JK's bid in line with ambition to open 100 centres by 2020. Ultimately the goal is to provide cradle-to-grave solutions to customers.