JK Tyre reduces pay for management in "unprecedented" times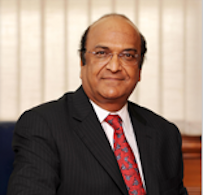 Apollo Tyres shared last Friday that its senior management would take a pay cut in response to market pressures related to the coronavirus pandemic, and yesterday the team at JK Tyre & Industries announced similar measures.
The Indian tyre maker comments that the spread of COVID-19 has further aggravated existing problems. In a statement, the company noted that the tyre industry "has been passing through difficult times" owing to an "unprecedented" slowdown and supply chain disruption. With the spread of the coronavirus and the lockdown in place in India, JK Tyre anticipates that "the situation may worsen further."
In light of these developments, the company's chairman and fulltime directors have taken a 25 per cent reduction in their salaries, while salaries for other senior managers will shrink by 15 to 20 per cent. The pay decrease will also apply to management within the tyre maker's international operations.
"Presently we are witnessing unprecedented difficult times, with both sales and profitability getting impacted due to coronavirus," stated Dr Raghupati Singhania, chairman and managing director of JK Tyre. "The team JK Tyre is putting together its might to emerge as winners in this challenging situation. In response and acting in a show of solidarity in this critical time, it has come forward for a reduction in their salaries."