JK Tyre now 26% shareholder in Treel Mobility Solutions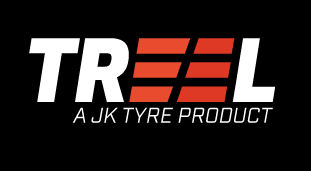 In June and July, J.K. Organisation company JK Credit & Finance acquired 50.003 per cent equity shares in Indian start-up Treel Mobility Solutions Pvt. Ltd. JK Tyre & Industries has now obtained 26 per cent equity in the smart tyre system specialist from its group sibling and rebranded Treel as a 'JK Tyre Product'. JK Tyre paid Rs 59.8 million for its 26 per cent share in Treel; JK Credit & Finance continues to hold 24.003 per cent in the company.
According to JK Tyre, taking a share in Treel will "help in synergising the sensors business with tyre business" and enable it to offer customers a "value added product." Upon launching the Treel Sensors range this month, the tyre maker described the product as a "one of a kind technology-based tool geared towards smart monitoring and maintenance of tyres." JK Tyre states that introduction of Treel will strengthen position in the Indian market for both passenger car and truck/bus radials.
"Being the pioneers of radials in India, we have done it yet again by introducing smart tyre as an extension to our initiative of providing mobility solutions to both commercial and passenger vehicle owners," commented Dr Raghupati Singhania, chairman and managing director of JK Tyre & Industries. "The introduction of Treel Sensors is the first such high-tech move towards creating a smart tyre in Indian markets. It provides an enhanced value proposition to vehicle owners, particularly fleets, by reducing their operational costs. Underscoring our commitment to 'Make in India', Treel Sensors are designed, developed and manufactured in our Pune facility and are already in use by fleet owners as part of a countrywide pilot."
The Treel tyre pressure monitoring system (TPMS) keeps track of the tyre's vital statistics, including pressure and temperature. The information collected is relayed on a real-time basis to the vehicle owner's smartphone via Bluetooth, thus allowing for early detection of issues and deployment of preventive measures to avoid them. JK Tyre says the technology is a step towards "making the tyre truly intelligent and interactive."