Raw materials, tyre imports hammer JK Tyre in April-June quarter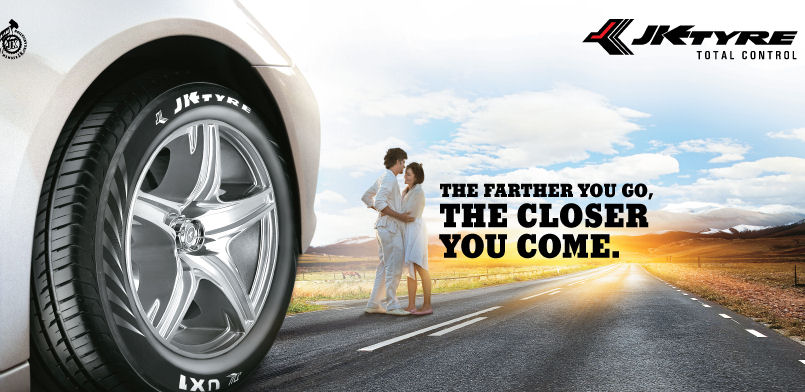 "We are indeed passing through challenging times." These were the words from Dr Raghupati Singhania after JK Tyre & Industries Ltd. released its final results for the first quarter of its 2017-18 financial year. Nevertheless, the chairman and managing director is confident that the company's performance will improve moving forwards.
For the first quarter in its current financial year, JK Tyre & Industries reported consolidated total income of Rs 19.4 billion (£234.9 million), 0.8 per cent less than during the corresponding quarter of the previous year, as well as a consolidated loss of Rs 1.2 billion (£14.2 million). Standalone turnover was Rs 14.5 billion (£174.8 million), 12.6 per cent less year-on-year. The three months to 30 June 2017 also saw operating profit plummet 96.1 per cent to Rs 100.0 million (£1.2 million) and a loss after tax of Rs 658.6 million (£8.0 million). Profit after tax a year earlier amounted to Rs 1.0 billion.
Singhania notes that raw material costs increased "by about 30 per cent" over the quarter, adding that such a "steep increase in prices of raw materials" without a commensurate increase in selling prices "dented" the tyre maker's margins. "Moreover, unabated imports of cheap Chinese radial tyres impacted both volumes as well as prices of truck/bus radials. In addition, commercial vehicle manufacturers cut production, to destock inventories and transition to new emission norms. Dealers in the replacement market also, were reluctant to off take tyres before GST introduction. JK Tyre, being a market leader in truck/bus radial segment in both OEM and replacement segment, had to bear the brunt."
On a positive note, Dr Singhania felt, that with the rollout of India's goods and services tax (GST) "smoothening out," the situation JK Tyre & Industries is experiencing "is likely to be somewhat better" in the coming months. "Expected imposition of anti-dumping duties on cheap Chinese imports will be a welcome step and should improve the commercial tyre market," he adds.
Full information about JK Tyre & Industries' Q1 2017-18 financial results can be found in the Tyrepress.com company profiles and reports sections.