Tag: Interstate Tire & Rubber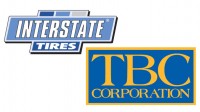 Marketing rights to the Interstate tyre brand have been acquired by TBC Corporation this month. This transaction follows the entry of Interstate Tire & Rubber into insolvency late last year. The US-based aftermarket tyre distributor has also appointed Theo de Vries, formerly director marketing and sales at Interstate Tires, its new international sales and marketing manager.
According to an official report on the insolvency of Interstate Tire & Rubber Company BV, the direct cause of the firm's bankruptcy was the non-payment of invoices by a customer, an Austrian tyre wholesaler named in the document as Bruckmüller GmbH.
The Court of The Hague in The Netherlands has declared Interstate Tire & Rubber BV insolvent. According to an official document, the court reached this decision on 30 November 2017. Proceedings will be conducted under case number F.09/17/429, with J.A.M. Reuser appointed as case curator. Further official information regarding the insolvency has not yet been made available.