Tag: Burkhard Wies
Speaking at the end of a presentation at Continental's annual ContiTechnikForum, Prof Dr Burkhard Wies, Conti's head of Tire Line development worldwide commented on the development of the winter and all-season tyres as a sector. This is nothing new. Wies has, of course, tracked the market for some time and has commented on this subject before. What's different now is that, during the course of 2015, the sector broadened from three segments (winter, all-season and summer tyres) to something more like four (winter, all-season concept I, all-season concept II and summer tyres).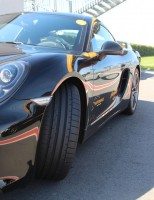 One of the many global debuts we can expect at this month's IAA exhibition is the latest and greatest from Continental, and prior to the Frankfurt show dealers and automotive media gained the chance to discover this new ultra high performance summer tyre – a product Continental's head of tyre development says is the company's sportiest on-road tyre ever. Our first impression of the Continental SportContact 6 is of a tyre that allows drivers to explore the limits of sport car performance while offering a forgiving response should the limits of the driver's own abilities be reached first.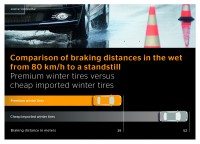 When the budget is tight the car may end up staying in the driveway a few years longer than planned, and the temptation to plump for a cheaper set of tyres is strong. But Continental argues that it is precisely these motorists – those driving older vehicles – who shouldn't scrimp when it comes to tyre purchases, particularly for winter tyres.