Functional design or identity crisis?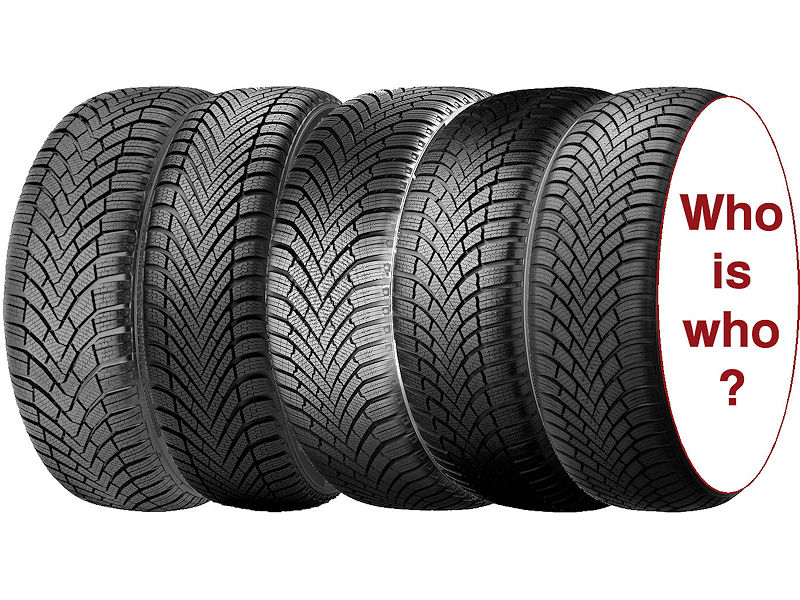 Directional or v-shaped treads offer several advantages on wet and snow-covered roads. Such patterns provide good levels of traction and also effectively remove water from the contact patch, thus offering stability and protection against aquaplaning. These characteristics make directional patterns an obvious choice for winter and all-season tyres, and it's no surprise that the v-shaped tread is well-represented in these segments.
This prevalence can be problematic for anyone wanting to select a particular product from a tyre storage rack. We've head tyre dealers comment that a couple of winter tyres launched in the past year or so bear more than a passing resemblance to other models they already stock. And they're right.
How well can you tell who's who amongst this tyre trade identity parade? The five pictured candidates include tyres from Bridgestone, Nexen and Pirelli, as well as two from Continental.
All five tyres have previously appeared on tyrepress.com, in our free daily newsletter or in Tyres & Accessories magazine. We'd like to hear from anyone who can identify the depicted tyre models just by looking at their treads – e-mail us before 31 July at info@tyrepress.com and name them (from left to right). We'll reveal the correct answers at the start of next month.