Hankook Tire 2021 results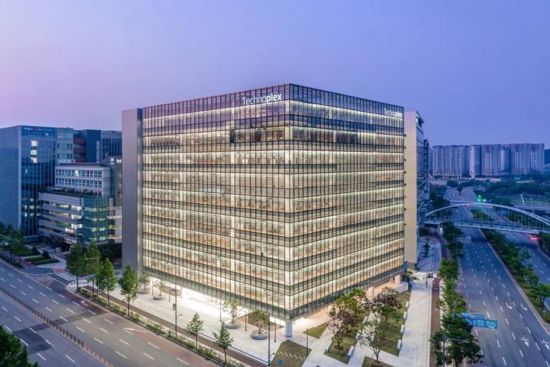 Tyre maker Hankook has released its results for the 2021 financial year. The company achieved global sales of KRW 7.142 trillion (£4.4 billion), 10.7 per cent higher than in 2020, and a year-on-year increase in operating profit of 2.2 per cent to KRW 641 billion (£395.1 million). Momentum slowed in the second half of the year as the global economy collectively tackled issues such as global supply chain disruption, semiconductor shortage and rising raw materials costs.
According to Hankook, an important sales driver was tyres in the 18-inch and larger rim diameter sizes; this category of tyres accounted for 37.7 percent of total sales of car tyres, representing a year-on-year increase of 3.1 percentage points.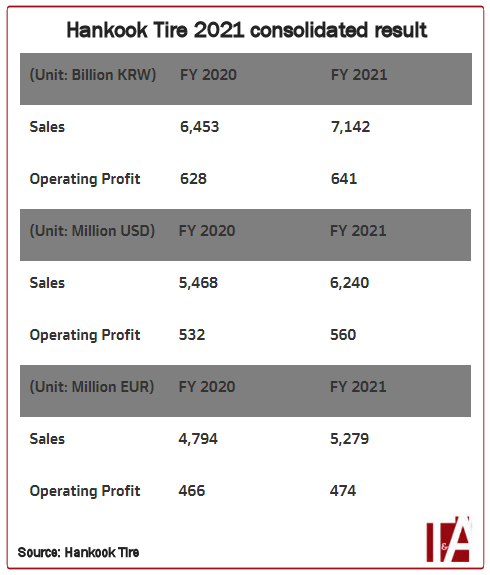 Sales, profit down in Q4 2021
The fourth quarter was a "particular bump in the road" for Hankook Tire, and the company saw its sales revenue decline to KRW 1.889 trillion (£1.2 billion), while operating profit fell 61.3 per cent year-on-year and 51.3 per cent quarter-on-quarter to KRW 87.9 billion (£52.2 million). This decrease was largely due to a rise in operating costs and delayed sales opportunities caused by labour strikes at Hankook's Daejeon and Geumsan plants in Korea.
Double-digit growth
Plans for 2022 include double-digit growth as well as an increase in the share of large-diameter tyres sales to 42 percent of total passenger car tyre sales. Hankook intends to intensify its focus on strengthening its business in major markets, expanding original equipment partnerships with global premium carmakers, and gaining leadership in the electric vehicle tyre sector.