Hankook Tire: Lower OE volumes, costs in US drag operating profit down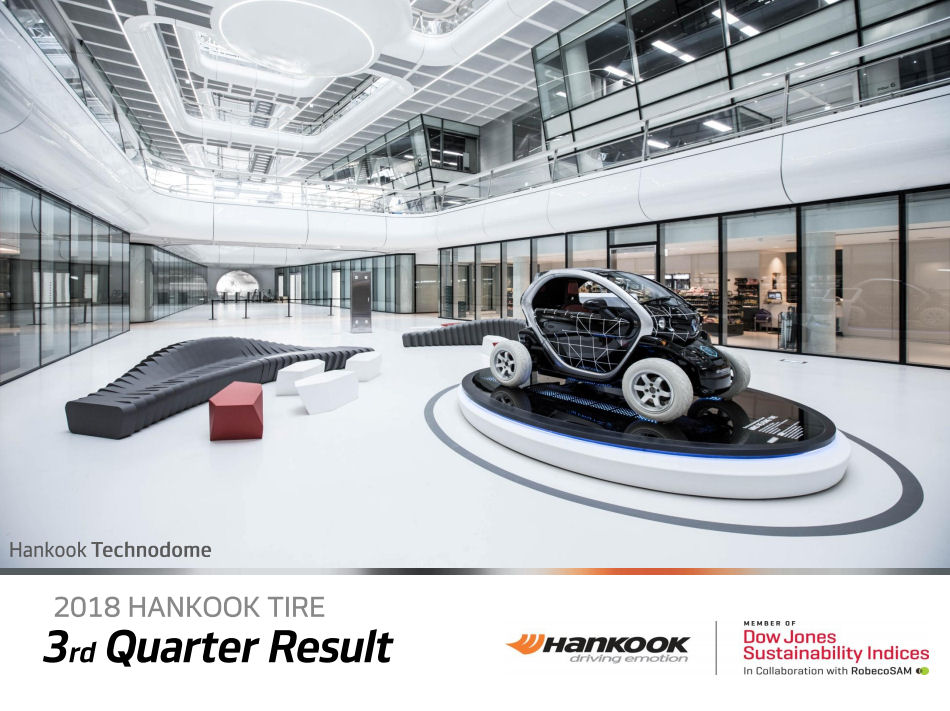 Hankook Tire has announced its financial results for Q3 2018. In the three months to 30 September, the tyre maker achieved consolidated global sales of KRW 1.7557 trillion (£1.2 billion), 3.8 per cent less than in the third quarter of 2017. At KRW 184.6 billion (£126.0 million), operating profit was down 13.8 per cent.
Sales of tyres for rim diameters exceeding 17-inches increased 4.5 per cent year-on-year and accounted for 52.0 per cent of all passenger car tyres sold.
Replacement market tyre sales also increased year-on-year, a development Hankook Tire attributes to "stable qualitative and quantitative growth driven by the steady sales of high inch tyres in Korea, Europe and China."
The tyre maker says lower original equipment tyre volumes and start-up costs at its plant in Tennessee, USA were factors contributing to its lower year-on-year operating profit result in Q3 2018.
European sales were slightly down, declining 1.9 per cent year-on-year to KRW 625 billion (£427.2 million). This decrease came despite "continued stable" growth in the replacement market; original equipment sales were down as new WLTP regulations affected vehicle production. Sales of higher margin 17-inch and higher rim diameter car tyres accounted for 40.5 per cent of the total, up from 39.7 per cent a year earlier.
As a result of its third-quarter results, Hankook Tire has revised its full-year 2018 guidance. The company now says 2018 sales and operating profit margin will be "under" the KRW 7 trillion (£4.8 billion) and 11-12 per cent it estimated when reporting its Q2 2018 results, however no mention was made regarding how far under these figures its full-year figures are now expected to be.
Click here for further information about Hankook Tire's Q3 2018 financial results.