Hankook Tire: Lower profits in H1 2019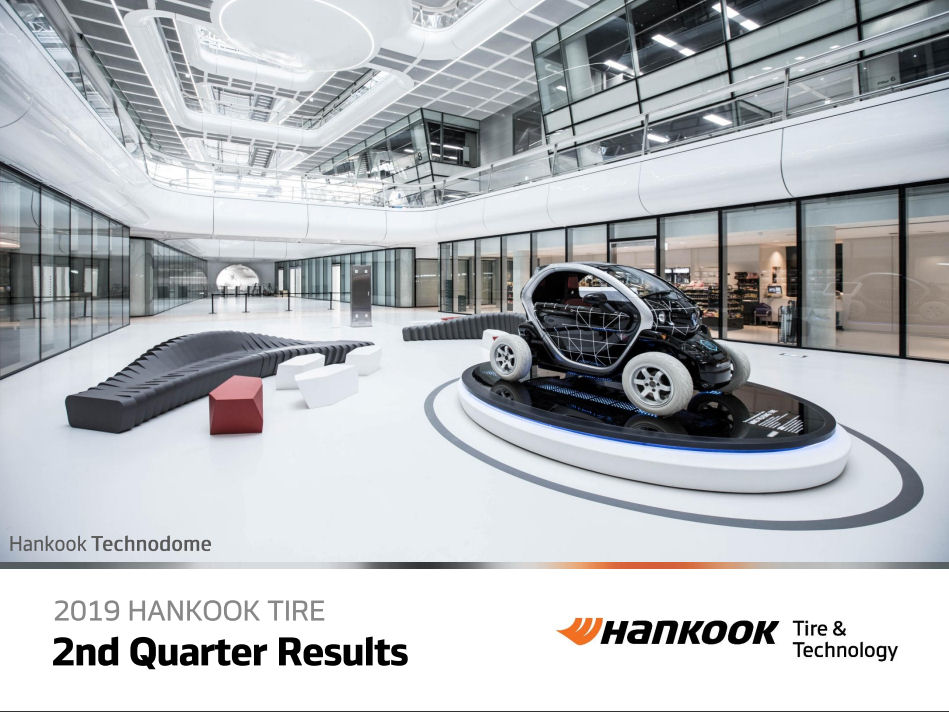 In reporting its financial results for the second quarter and first half of 2019, Hankook Tire notes that the six months to 30 June were punctuated by uncertainty within the global tyre market. Challenges faced by many tyre makers include declining vehicle sales, anti-dumping duties and uncertainty caused by US-China trade tensions. Hankook specifically battled high fixed costs during a low demand cycle, a relatively high dependency on China for both production and sales, and issues with stabilisation at its 2017-opened plant in the USA.
As a result, the company's sales and operating profit in H1 2019 were lower than expected. The former increased just 2.1 per cent to KRW 3,384 billion (£2.3 billion), while operating profit dipped 33.1 per cent to KRW 247.7 billion (£168.9 million). Second quarter sales amounted to KRW 1,705 billion (£1.2 billion), also a 2.1 per cent year-on-year increase, while operating profit dropped 42.2 per cent to KRW 107.1 billion (£73.0 million).
Based on its performance in the first half of the year, and taking into consideration external factors including the downturn in Europe and China's automotive markets as well as softer demand for replacement tyres in some major markets, Hankook Tire has reduced its 2019 guidance to KRW 7 billion (£4.8 billion) in sales and an operating profit margin of over eight per cent.
Hankook's 'recovery plan' for the second half of the year involves a greater focus on higher-margin products, including the introduction of more tyres in the 18-inch and up size bracket as well as seizing opportunities presented by the "OE inch-up" trend. The tyre maker also intends to develop new distribution channels in the USA and expand its TBR fleet business in Korea, China and Canada. It additionally sees further business opportunities in the budget segment in Europe and North America, which it aims to meet with both its Laufenn brand and associate brands. A fourth focus will be an expansion of Hankook's original equipment business together with further investment in future mobility, such as tyres for electric vehicles.
Further details about Hankook Tire's H1 2019 financial results can be read here.