Hankook Tire outperforms European market in Q2 2017, global sales, profit lower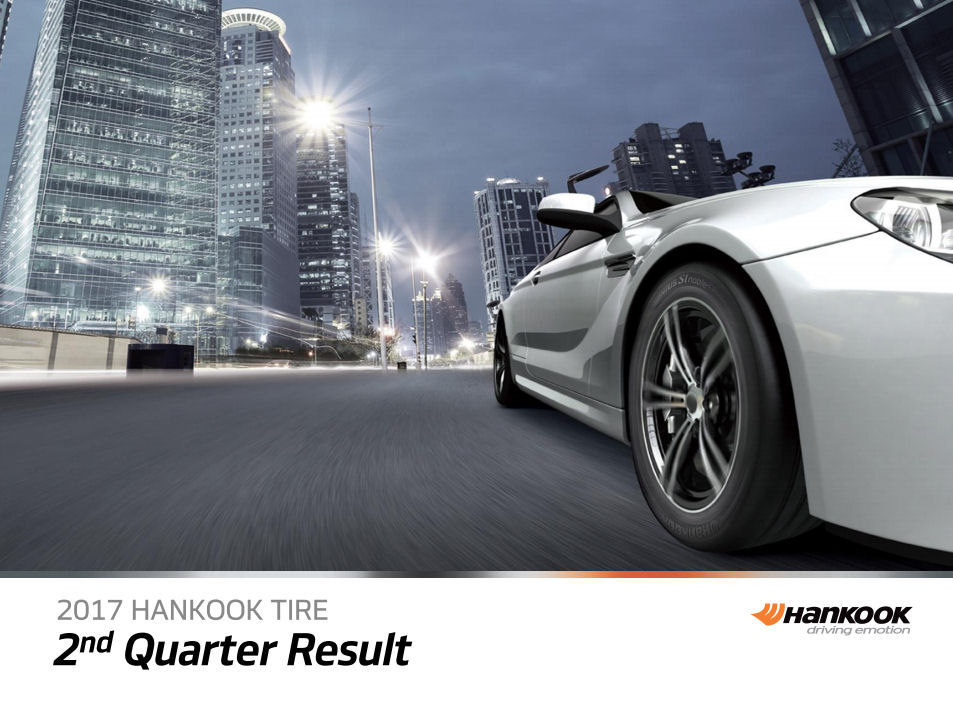 At KRW 1.667 trillion (£1.1 billion), Hankook Tire's global sales in the second quarter of 2017 were 3.5 per cent lower than those in the corresponding period of last year. Operating profit for the three months to 30 June 2017 amounted to KRW 203.7 billion (£136.8 million), down 34.4 per cent year-on-year. Hankook Tire mainly attributes this decline in operating profit to increased raw material prices. EBIDTA was down 18.6 per cent year-on-year to KRW 352.7 billion (£236.9 million), and the margin declined from 25.1 per cent to 21.2 per cent.
Although overall sales were lower, the percentage of sales taking place in Hankook's Ultra High Performance Tire (UHPT) segment rose 1.7 percentage points year-on-year to 36.9 per cent of the total. Upon announcing this figure, Hankook Tire stated it is planning to "expand the UHPT segments and respond flexibly to the changes in the automobile industry."
Second quarter sales within Europe – Hankook Tire's largest sales region – were up 2.1 per cent to KRW 529 billion (£355.3 million) thanks to higher UHPT segment sales, which increased 6.6 per cent year-on-year to KRW 227 billion (£152.5 million) and increased their share of total tyre sales by 1.8 percentage points to 42.9 per cent. Hankook Tire comments that it continued to outperform market growth in Europe, with stable original equipment volume and robust growth in the replacement market.
Full information about Hankook Tire's Q2 2017 results can be obtained in the Tyrepress.com company profiles and reports section.