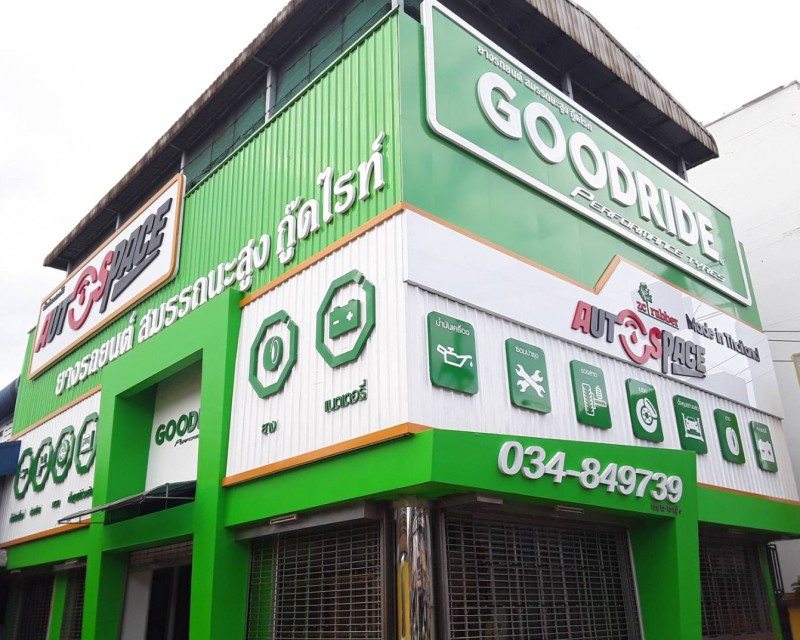 ZC Rubber's new Goodride Autospace store in Samut Sakhon, Thailand
ZC Rubber is to open a new Goodride Autospace flagship store, located at Samut Sakhon in Thailand. According to the company, the store covers 1600 square metres and is the second Autospace store in Thailand opened by ZC Rubber. At beginning of 2017, the company opened its first overseas Autospace store – a Westlake-branded version in Rayong, Thailand.
Established in 2015, Autospace is the service brand of ZC Rubber in the automotive aftermarket. Westlake and Goodride represent the two well-known tyre brands of ZC Rubber respectively.
"Combining the tyre brand with Autospace, we will explore the new service and match the different advantages to provide best service for customers. ZC Rubber will operate the store together with our local dealer of Goodride tyre."
ZC Rubber representatives explained that the store will not only sell Goodride tyres but also provide express services including lubricant, brake, balancing and alignment.
The store has six service bays and is designed to enhance customer service by offering professional tyre installation and maintenance. The building of Autospace stores in Thailand is the first step for ZC Rubber to develop the service network in the global market.
"We will keep adding stores to locations where the demand keeps growing around the world and are devoted to developing a professional and high-quality service brand in the automotive aftermarket," the company said.
Category: International News