China: Jilin Linglong begins truck tyre production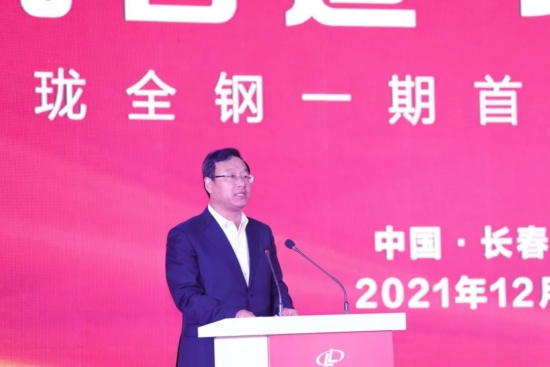 A ceremony was held on Tuesday to mark the production of the first TBR tyre at the Jilin Linglong plant in Changchun, China, an event concluding the initial phase of work to set up truck and bus tyre manufacturing capacity in Linglong's fifth local factory and seventh plant worldwide. Local officials and industry leaders, including management from major vehicle manufacturer China FAW, were on hand to witness this important milestone.
From the start, Linglong Tire planned Jilin Linglong as a world-class intelligent plant that utilises industrial cloud solutions, big data, artificial intelligence, blockchain, 5G, and other advanced technologies in order to fully integrate tyre design, production, management, logistics and marketing.
Upon completion of Phase 1 work, the plant can produce 1.2 million TBR tyres annually, but a total project investment of RMB 4.894 billion (£580.3 million) will give the tyre maker a facility that can produce 12 million PCR tyres, 2 million TBR tyres and 200,000 retreaded tyres a year when fully completed. Linglong anticipates that this will result in an annual sales revenue of RMB 4.44 billion (£526.5 million).
With the ongoing construction of this project, Linglong Tire says Jilin Linglong will "combine intelligent, flexible, and green manufacturing technologies to continue to create high-quality products." This will enable the tyre maker to provide OEMs and aftermarket consumers with "safer, smarter, and more environmentally-friendly premium tyres."
12 plants under 7+5 strategy
With the operational start of Jilin Linglong, Linglong Tire operates 5 plants in China and one each in Serbia and Thailand. The current '7+5' strategy (altered from a '6+6' strategy earlier this year) calls for the construction of a further two plants in China – Linglong is looking to set up facilities in the cities of Tongchuan and Hefei – and three more outside the country. The company also operates research and development facilities in China, Germany and the USA.