Marangoni to acquire GRP's stake in India JV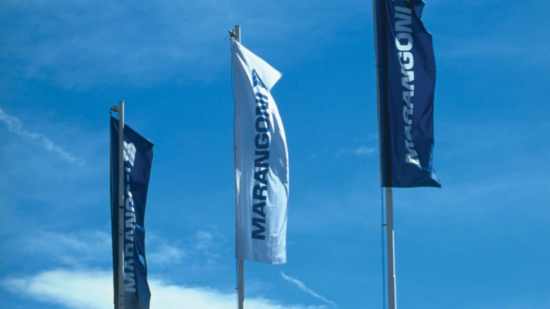 On Tuesday, the Marangoni Group and Indian reclaimed rubber manufacturer GRP Ltd. entered into a non-binding Memorandum of Understanding for the sale of GRP's equity shareholding in Marangoni GRP Pvt Ltd, a 50/50 joint venture established in 2015 to bring the Marangoni Ringtread system of retreading to India.
Commenting on this development, Vittorio Marangoni, president of Marangoni Group, said that India is a key focus for Marangoni, being one of the largest automotive and tyre markets in the world, a location where high-quality tyre retreading is growing in preference amongst truck fleets. Marangoni with its flagship Ringtread product, has established a premium and unique position in the Indian truck tyre market and the company believes that India provides it with a significant growth potential. Vittorio Marangoni thanked GRP for the role it has played in coming this far. He praised the exclusive franchisees in India and conveyed the message that Marangoni's commitment to India has further deepened and they will see enhanced support to grow their business.
Speaking on the occasion, Harsh Gandhi, joint managing director of GRP Ltd., said that as part of its growth strategy, GRP will continue to sharpen its focus on its core rubber, plastics, and composites business with 'circularity' at the heart of its strategy. GRP Ltd recently won the FICCI Indian Circular Economy Award 2021 and views this as an endorsement of its strategy. GRP believes that serving global and large Indian customers in their raw material needs is what it will continue to focus on moving forward. The almost two-decade association with Marangoni as a supplier is intact, and GRP will continue supplying high performance products to Marangoni in addition to evaluating avenues of collection of end-of-life tyre materials from Marangoni's expanding franchisee network in India.
Growing customer base & expanding footprint
Marangoni's franchisee network has a footprint in six states in India – Kerala, Tamil Nadu, Gujarat, Maharashtra, Telangana, and the company recently signed up its first Franchisee in the state of Orissa. Hemant Kaul, chief executive officer since the company's inception, reiterated that his team's focus in the next few months is to support its existing franchisees in growing their customer base and expanding the footprint into other states; with galloping new tyre prices, truck operators today view high quality retreads as a viable alternative to new tyres and are interested in growing their 'retread-to-new tyre ratio' to lower fleet operating costs. 2022 will see several new initiatives to further this trend in close partnership with its franchisee Partners, said Hemant Kaul. Marangoni GRP currently distributes three ranges in India: Ringtread spliceless retreads, Unitread premium flat treads and the standard Classico flat tread line.
GRP believes India's retreading market to be worth US$700 million (with companies registered for tax purposes accounting for half of this) and growing at a CAGR of seven to eight per cent. It also anticipates a doubling of radialisation within this market in the coming four to five years.
In a notice sent to Indian stock exchanges the BSE and NSE, Abhijeet Sawant, GRP company secretary, stated that the terms and conditions of this sale will be finalised in "due course." A binding share sale agreement is expected to be executed on or before 31 March 2022.
Correction: The original version of this article was based upon a stock exchange notification that GRP Ltd. sent the BSE and incorrectly reported that it was acquiring Marangoni's share in the joint venture